If you ask the French who their most important rider is, they'll probably say Fabio Quartararo, but older ones will most likely name Patrick Pons or Christian Sarron.
In fact, if we have to judge according to current parameters, one of the best known, even if no longer for his activity on two wheels, is certainly Christian Estrosi.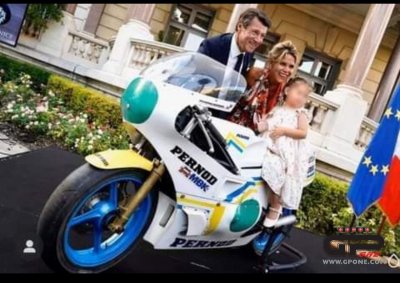 Christian was part of the so-called "Continental Circus"  between the late 70s and early 80s, and he raced in the 250, 350, and 500, with Kawasaki, Yamaha, Pernod, and Suzuki.
His best result in the premier class was fourth place in the 1978 French Grand Prix. A result he repeated in the 1979 Spanish Grand Prix.
At the time, he was already competing, sponsored by the city of Nice, of which he later even became mayor.
President of the Provence-Côte d'Azur region, he was present in the Sarkozy and Chirac governments.
He received the gold medal of youth and sport and, yesterday, he received the Pernod, one of the bikes with which he once raced.
Evidently, the air in Nice, his hometown, like Fabio's, is good for motorcyclists.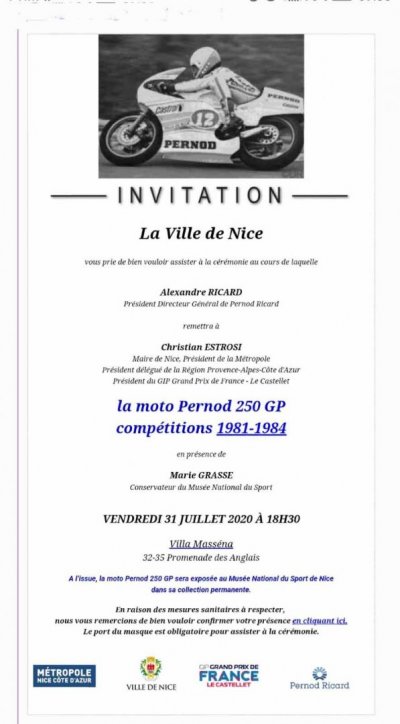 Photo: Gianni Rolando