It was supposed to be the happiest day, but for the new owner of a flamboyant Ferrari F430 Spider, the celebrations were postponed to another occasion.
About a couple of hours after his used Ferrari was delivered to the dealership around 7pm on Thursday 23 July, the owner noticed smoke coming out of the bonnet. It all happened more precisely in via dell'Aeronautica 10, in Curno (BG). It wasn't even time to understand what was happening that the Ferrari literally went up in flames and, only thanks to the fire brigade's intervention, it was possible to make everything safe.
There is still no news of the reason for the fire, surely checks will be carried out, also by virtue of the dealer's warranty and any liability for the damage suffered.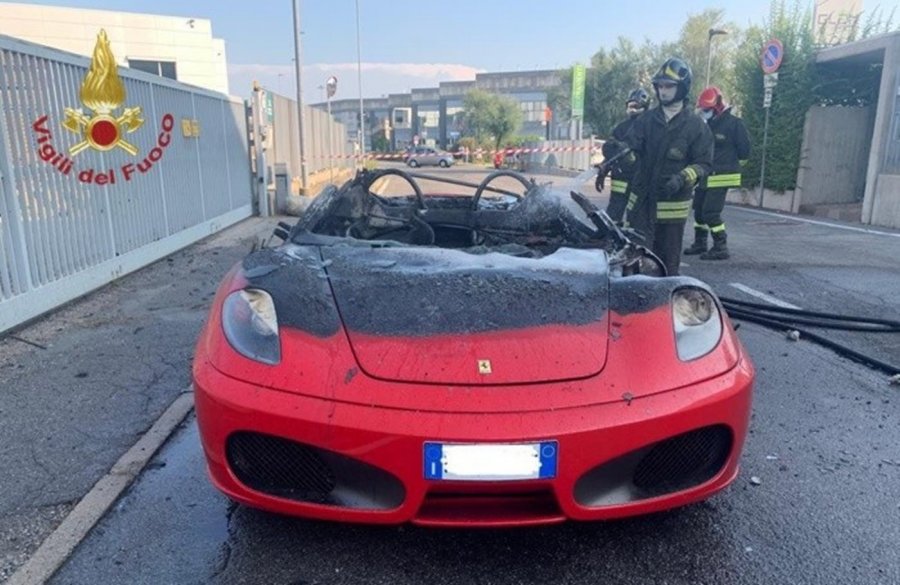 Some numbers of the Ferrari F430 Spider: The petrol engine is an 8-cylinder V-cylinder, with a displacement of 4,307 cc. The maximum power output is 490 hp released at 8,500 rpm for a maximum torque of 465 Nm, strictly rear-wheel drive. Performance claims a maximum speed of 310 km/h, for acceleration from 0-100km/h in just 4.1 seconds. The model was marketed from 2004 to 2009.
Photo: ecodibergamo.it