Motorsport is starting up again, and there is no clearer sign than the noise of the engines revving up. In Misano, in fact, the first three days of post-Covid testing for MotoGP (which will have the track in exclusive today) and Superbike are underway, and from nine this morning the bikes got to grips with the brand-new asphalt of the Romagna track.
The fact that the pandemic is not yet completely over, however, is clear in everyone's mind, as the strict controls can testify; temperature checks at the entrance to the circuit, sanitized boxes (with a sign as evidence) and obviously the obligation to wear a mask.
At any rate, the ball is now rolling, and Aprilia was the first team to go out on track with Bradley Smith and Aleix Espargarò, who started to grind out the mileage with their RS-GP: it wasn't a particularly positive start however, as the Brit had a problem on the straight that halted his Aprilia. Lorenzo Savadori will also be on the track, and for his first outing he 'opted' for the RSV4 1100, which he will take to its official debut on the weekend of 5 July at Mugello, in the first round of the CIV.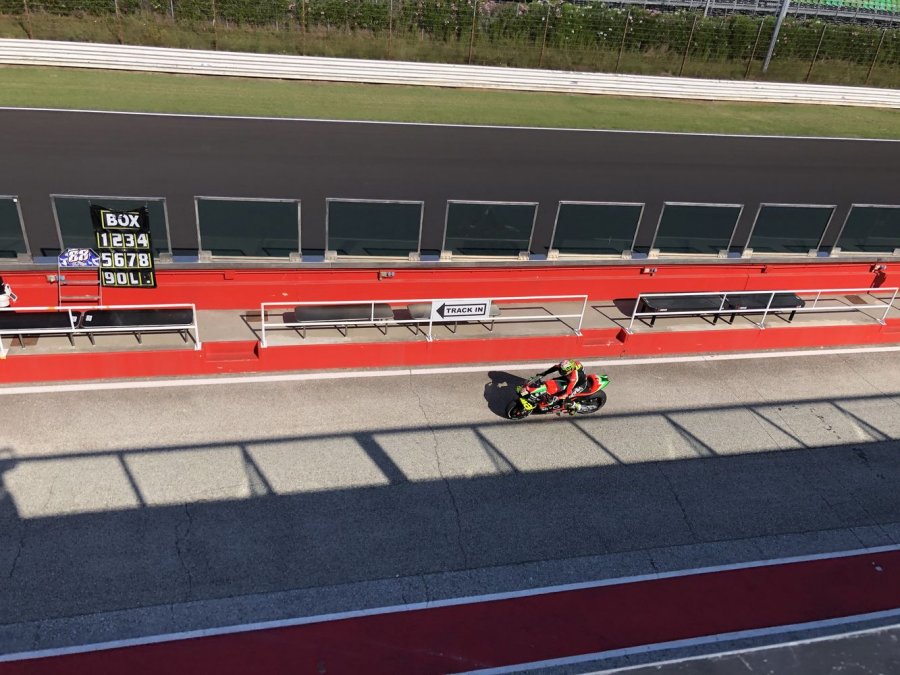 Following the Noale manufacturer on the track was KTM, which (thanks to regulation concessions like Aprilia) can deploy its entire team of regular riders, including Pol Espargarò who remains at the centre of the transfer market as the object of desire for the Austrians and Honda. The next rider on track was Michele Pirro, who is continuing the development work on the Ducati GP20.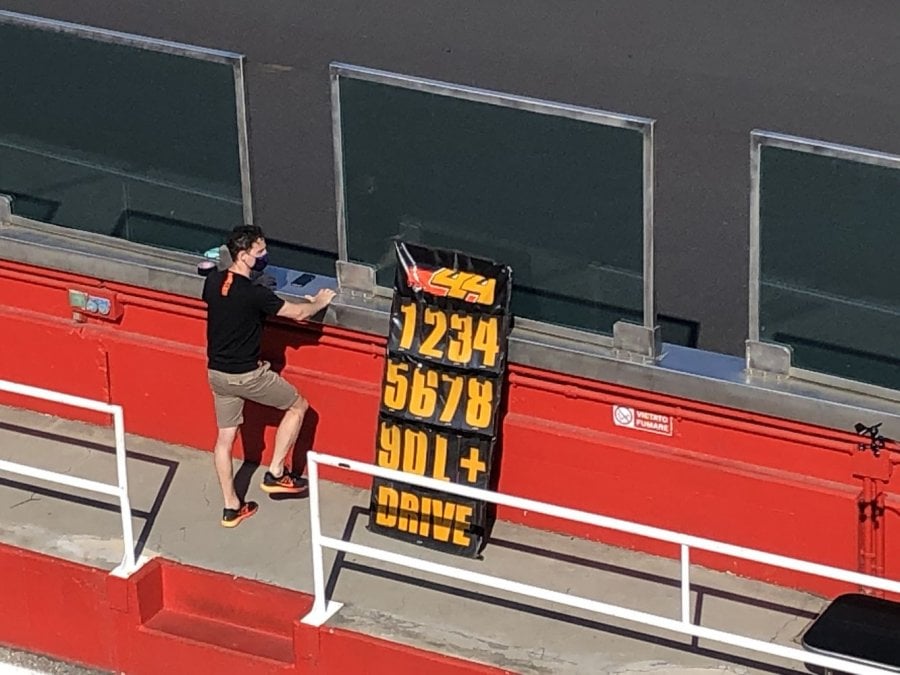 As the mechanics rev up the bikes in the warm Misano sunshine, GPOne will keep you informed about the day's proceedings live. STAY TUNED.