Livio Suppo can be considered as a sort of 'godfather' to Jack Miller. It was he, along with Shuhei Nakamoto, who wanted him in MotoGP in 2015. A choice criticized by many parties, because the Australian came from Moto3 and made his debut in the premier class without going through Moto2. In hindsight, it can be said that the Turin manager had had the right idea.
"It was one of those risky choices that have been a characteristic of my career in MotoGP – Suppo told us the day after Miller was hired by the official Ducati team for 2021 – It was criticized because there had been no precedents in history, only with Gary McCoy. People thought it was crazy, but in my opinion when a rider has talent you can see it immediately, already from the lower classes ".
What did you see in Miller?
"Nakamoto and I had seen in Jack an interesting alternative in a year in which no Moto2 rider had impressed us. When we asked him to go directly into MotoGP, Jack was enthusiastic, and it was important that he did not see this operation as a risk of burning up his career but as an opportunity to skip an intermediate class and to experience MotoGP directly ".
"Miller struggled in his first year in MotoGP, but he did not have a bike that was up to scratch"
But that jump was not easy, because especially in the first year he struggled a lot…
"It's true but he raced with Honda's Production Racer (a 'simplified' and less expensive MotoGP, which lacked a seamless gearbox and pneumatic valve distribution) which, I'm sorry to say, was less competitive than what we had hoped for. That bike had great potential but had a lot of problems adapting to Magneti Marelli electronics. The Japanese technicians approached the problem a little lightly, in fact, when the same software arrived on the official motorcycles, Honda made a great effort, until I convinced them to take an Italian technician who had worked with Magneti Marelli ".
Apart from the scarce competitiveness of the bike, did you see Miller's talent in that first year?
"In the wet, where the bike counts less and the rider's talent more, Jack did excellent things and the following year, in 2016, he won the Assen race in difficult conditions. Miller has a great talent for handling the gas and that is one of the most important qualities in MotoGP, it is a sensitivity that few have. "
"He was the only rider I fined. He was on the drink too much, I did it like a dad and it served its purpose "
In Assen, on the podium, he drank from the boot to celebrate. A little while ago Miller revealed that it had been a gesture addressed to Honda top management after he had been fined for having a little too much to drink one evening.
"I confirm that Jack got a fine for exaggerating with the alcohol and he is the only rider who I ever fined in my entire career; in 22 years I had never done so. Jack was a repeat offender, he had screwed up more than once. I gave him the fine, which was an important sum, and I said to him: 'I hope, speaking to you as if I were your dad, that the next time you have a tipple you can think of how much it cost you the last time.' I did it for him, for his future, he had a talent to exploit but he was a bit of a hot head. On Sunday nights at parties he screwed up big time, the same on Friday in the paddock, he needed to see that he was at the risk of burning away his talent. I'm glad I gave him that fine because, probably, without that kind of punishment he wouldn't have changed ".
At a certain point Puig had also been called in to follow him outside the races…
"Alberto was an HRC consultant and we had him involved as a coach, but if I remember correctly, he got fed up pretty quickly. The merit of the change made by Jack goes to him and to Aki Ajo, his manager, who was able to mature a guy who had perhaps arrived a little too quickly in MotoGP, where there are big earnings that can make you freak out at that age. "
"I did everything to convince HRC to keep him, but they let him go"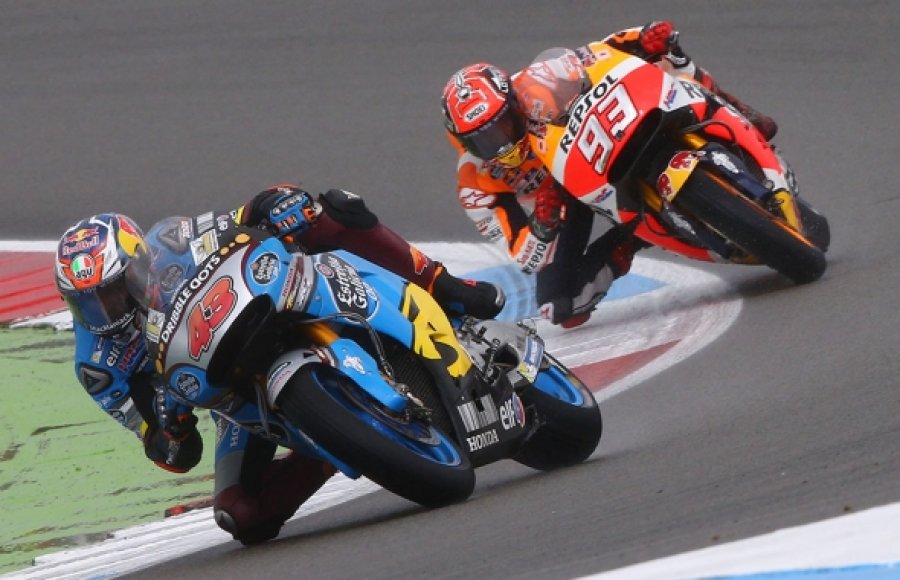 Did you ever regret that decision to move him straight from Moto3 to MotoGP?
"No, I would do it again. Because I don't see a big difference between experiencing Moto2 or MotoGP for a young rider, the only thing that he can be missing is the habit of fighting for the positions that count, but Jack had already fought for the Moto3 World Championship, he knew that pressure. The only thing you can't do is gain experience in MotoGP by just playing around in the races, unless you're a phenomenon like Marquez or Valentino, or even Lorenzo and Pedrosa. I think that if Jack had had a more competitive bike, he would have suffered less in the first year, but I don't think that missing Moto2 didn't help him grow enough. Proof of this is the excellent championship last year and in fact he has earned Ducati's trust. "
Did you regret that the relationship with Honda ended before you were able to reap the benefits?
"A lot, I did everything to convince HRC to keep him, the team wanted him too. Jack was willing to no longer have a direct contract with HRC but wanted to keep his crew chief, who was Ramon Aurin. Takeo Yokohama instead considered him necessary for Nakagami, eventually I convinced Kuwata to leave Jack Aurin, but he had already decided to leave. He had felt that trust and esteem in him had gone, which is a fundamental thing for a rider, while Ducati showed him exactly that. We had invested heavily in him; it was clear that he had potential and we knew that technically he had not always been in the best conditions; it was the right time to continue to believe in him. I got angry. It was like selling stocks that are going up and losing money. "
Seeing him now in the factory Ducati team must be sweet revenge for you…
"No, I am simply pleased for him because he has fulfilled his dream. He's in the right place now to be able to win races. "
"Stoner and Miller only have a passport in common. Jack is an old-style rider "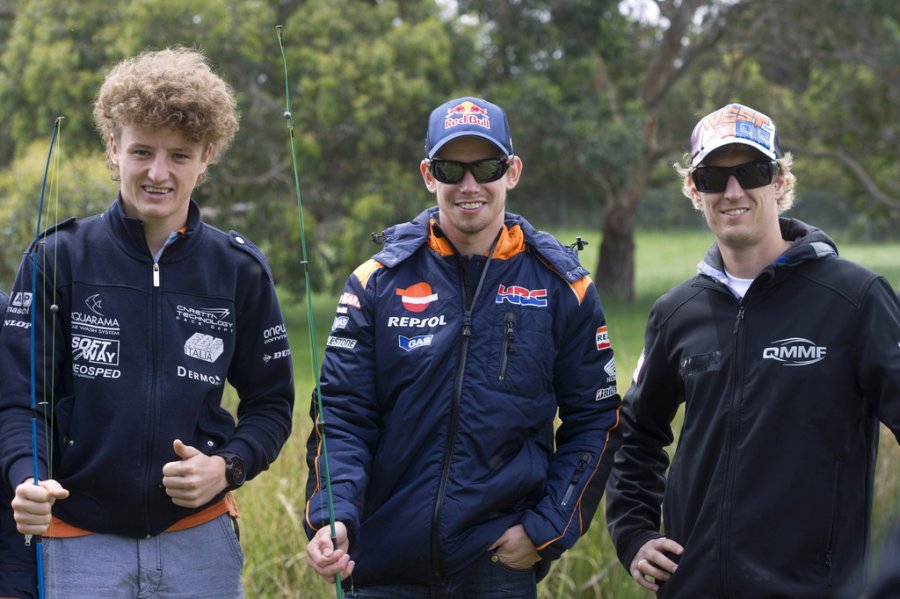 When an Australian arrives in Ducati, the ghost of Stoner begins to appear….
"Or Bayliss. Historically, the relationship between Ducati and the Australians has always worked. Who knows if this being a little wild helps them to get in tune with a bike that is very competitive, but one with unique characteristics? I hope that the story between Jack and Ducati is full of success".
Do Stoner and Miller have anything in common?
"Only their passport, they are completely the opposite. Jack is a born troublemaker; he likes to party and have fun, so from this point of view he is an old-style rider, he has struggled to see that he had to train and not just rely on his talent. Casey, on the other hand, is more introverted, less of a party animal; he lives in a more stressed out way while Miller enjoys life. As for talent, so far, there is no doubt that Stoner had a monstrous amount, while Jack now has the opportunity to demonstrate what he is worth. "
"Perhaps Ducati never believed in Petrucci all the way"
Do you think Miller is ready for an official team?
"I find it hard to say not living the races from the inside anymore. I would say that the results speak for themselves, from Ducati's point of view it is a choice that would seem to fit. Petrucci, of whom I am very fond, lost his way in the second part of the season that was less brilliant than the first, the opposite of what Jack did. As we always said when I was at Ducati, you don't have to make a judgement based on the last race, but at the same time it is impossible not to do it because the most recent memory is the one that influences you the most. Jack has climbed onto the podium 3 times in the last 6 races, therefore it means he deserves a place in the factory team, even if Danilo finished ahead of him in the championship. It's not an easy decision to make, probably Ducati never believed in Petrucci to the very end, but you don't win a race in MotoGP without talent, maybe he should believe it first a little more. I'm sorry, but before I say he's out of Ducati, we will have to see what Dovizioso will do."