All they can do is wait, keep fit, and hope things will get back to normal soon. Right now, it's about biting the bullet and contributing in your own small way by following the measures that help stem the spread of the Coronavirus. Jack Miller is doing it from Australia, where he returned when he realized that the MotoGP wouldn't be starting soon. The Pramac team rider confessed that it's not an easy situation for a sportsman.
"I don't want to lie. Your motivation is tested when you don't have a specific time or date to aim for. You spend the winter getting back in shape, getting ready, you test, then everything stops. You feel like you're stuck in purgatory. My whole life is dictated by deadlines. Go to a race this week, travel next week, do a test another week... Now, you can't really know, and there's no way of knowing. It could be Barcelona, it could be Assen ... who knows?" Jack explained from his blog pages.
Right now, they just have to keep fit.
"My training program hasn't changed," he explained. "I still ride a bicycle, and I still run. I make sure to get up early in the morning and put myself out there. It's easy here because it's also hot. That definitely helps. It would be easy to lose motivation, train a little less, put a few pounds on where you don't want to... this is definitely something I try to avoid because, in the past, I've struggled to lose weight. I worked very hard on this aspect, so I didn't have to try so hard afterwards to be as close to my best shape possible. I'll do some motocross. I'll do what I can to keep on  racing, because it's what you desperately try to do when you can't do your real job, so to speak."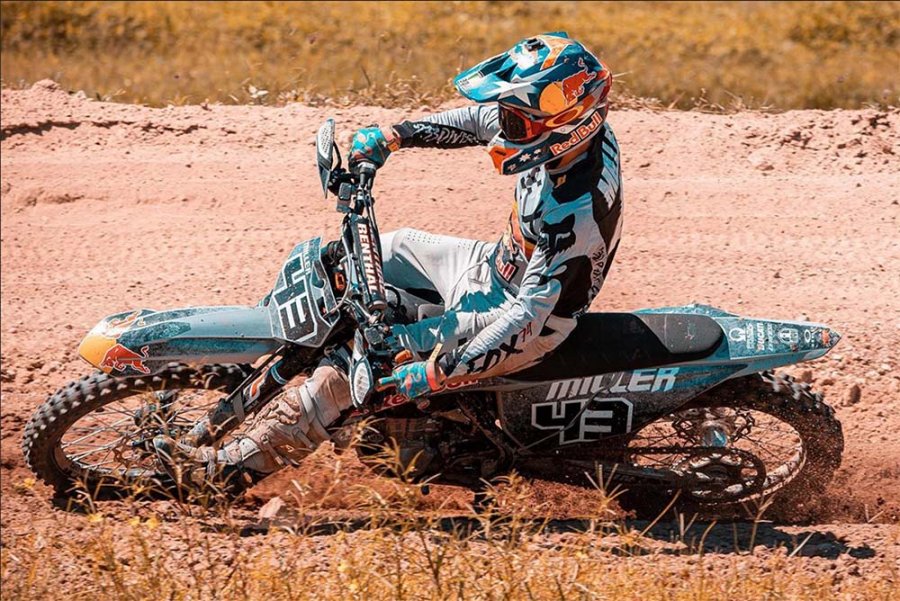 As mentioned, Miller returned to Australia to his family.
"After the test in Qatar in February, I returned to Andorra and prepared for the first race. All the usual things: being careful with my diet, making sure to be ready and whatnot," he said. "The day before returning to Qatar, I had cleaned the house, did all the laundry... then I received the message that we would not be racing. That was just the beginning. Once the Qatar GP was canceled, I knew that Thailand would also be canceled, and they would never let us enter America... as soon as I found out, and considering it was cold and snowing in Andorra, I decided it was time to go home. I had returned to my mom and dad's house before the Moto2 and Moto3 races in Qatar, and it  was strange to see her at home, not being injured or for some other reason as to why I was there. The last few weeks has actually been the longest time I've spent in Australia for about the last 10 years, and the advantage of all of this is that it's really nice to be home. I would like to be here for better reasons, and it sucks not to ride, but there's a positive side. I've been fairly laid back, and I tinkered with some bikes in the shed to keep me busy."

Miller keeps in touch with the Pramac team, which has its base in Italy.
"I tried not to annoy them with too many questions," he emphasized. "I spoke with Paolo Campinoti and my team manager to make sure they're all well. Italy was one of the countries most affected by all this, so it's difficult not to think about the team. I'm very sorry for them. For once Australia's isolation has helped us so far, and I hope things don't get worse, like what happened in many other places."
The Australian rider also wants to send a message to all world championship fans.
"There are so many people who love the MotoGP and who miss it," Jack said. "For anyone who loves sports, and I put myself in that category, it's difficult when everything you like so much has stopped. You don't realize how much you rely on sports as an escape, how passionate you are about a sport, how much you take it for granted until it's gone. Trust me, I know. It sucks, but we'll be back."