Work on the Mandalika circuit in Indonesia is continuing in these calamitous times of postponed or cancelled Grand Prix races. In this aerial video we can see that the dredging and groundwork consolidation of the circuit have already been carried out. In some places there are still houses, which obviously will have to be demolished.
From the aerial image again, it appears that this Mandalika circuit will become a track without any altitude changes, which means it will be quite flat. It will be 4.32 km long with 18 curves.
It will be a purpose-built track that incorporates some existing public roads, which after the event will then be handed back for normal everyday traffic when not used for races. Basically, a bit like Spa or the TT Assen in their heyday.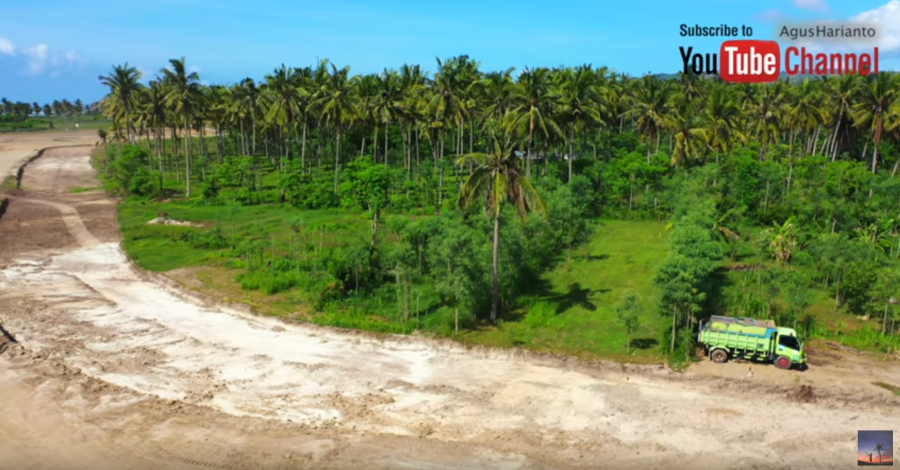 Located on the tourist island of Lombok, it will be part of an extremely important market for the motorcycle manufacturers. The whole project is also important for the local government, which is looking to increase interest in the area and help it recover from the series of earthquakes that hit the island in 2018.
The project started in late 2018 when Carmelo Ezpeleta went to Mandalika to meet the investors in the project. It is well-known that Indonesia is pushing hard to have a MotoGP race.
Initially there was talk of the Sentul circuit, before the project of a new permanent circuit designed by Hermann Tilke to be located in Palembang, in the south of Sumatra. This would have benefited from an infrastructure development linked to the 2018 Asian Games, but the plans were subsequently cancelled.
Instead it was Mandalika which found favour and at the beginning of 2019 it was announced that it would host not only MotoGP but also the Superbike World Championship from 2021 onwards in a five-year agreement.
MRK1 Consulting, together with RoadGrip Motorsport, was commissioned by the Indonesian Tourism Development Corporation (IDTC) to design, build and manage the new circuit.