"There are no words, at least at the moment, and at least for those who remember him, a six-year-old boy, dribbling and throwing around a basketball with other children, as his mom, Pamela, looked on at PalaEur, and his dad, Joe, played for Sebastiani in Rieti. What followed was a sports life that became ever more intense as the years passed, filling newspapers with articles and the imagination of each and every basketball fan. That's because Kobe was one of the most important and most loved basketball players of all time."  This was the beginning of a long message posted on Facebook by sports writer and former journalist for Corriere dello Sport, Mario Arceri.
Kobe Bryant died today at the age of 41 in a helicopter accident along with his 13-year-old daughter, Gianna Maria-Onore. His daughter's name and Mario Arceri's words are enough to show us how much Kobe loved Italy. The "Black Mamba", who had lived in Italy when he was just a boy, spoke Italian very well (HERE, IN AN INTERVIEW WITH RADIO DEEJAY) and often spent his holidays in Tuscany or Liguria. He was also a huge A.C. Milan fan.
Kobe Bryant was always, and still is, surrounded by that aura that only the greatest seem to have: from Senna to Federer, from Schumacher to Woods, and also Pele and Maradona. His death was an immense shock to the world of sports and will be something that everyone, especially all of the NBA, will sadly remember for a very long time. Kobe was someone to look up to and an important figure, and those in the motor sports world wanted to remember him with their messages on social media channels.
Among the first to post were Fabio Quartararo and Jorge Lorenzo. The Spanish rider had harsh words to say against the use of helicopters, stating that he refuses to use them and invited his friends to do the same. Pedrosa, Marquez, and Vinales also posted messages expressing their condolences.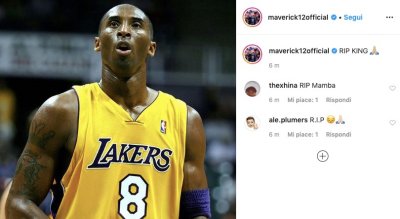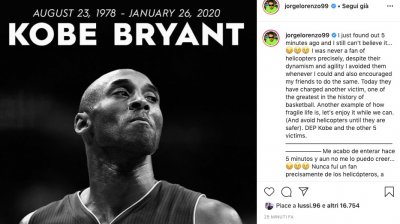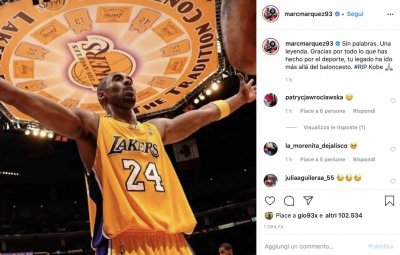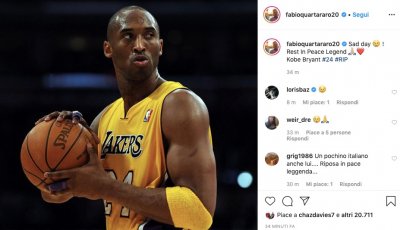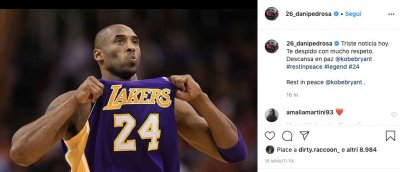 Share