MotoGP is a dream, but it can look like a nightmare when things don't go the right way. Last year Pecco Bagnaia made his debut in the premier class as reigning Moto2 world champion. The goal was to be the best of the rookies, instead he found himself caught up with numerous difficulties.
The Pramac rider from Piedmont faced a tougher learning curve than expected and the season ended in the worst possible way. A bad crash in free practice at Valencia put him out of the game and left him with the desire to turn over a new leaf.
"Ending the season like this is never good - reflects Bagnaia - Now I'm back to 100% physically and I started training quite early this year, I'm doing it very hard."
How important was that injury? You banged your head and wrist violently.
"To get back to being 100% with my head it took about two weeks, I tried to train but I felt that I wasn't well. The biggest problem, however, was the wrist fracture, because it took a long time to heal completely. The season was over, so I decided to take it easy. "
How difficult was it to miss 6 days of testing?
"Missing the tests had a big effect, I didn't ride a motorbike until last Saturday, when I went to the Ranch. It wasn't nice, but the desire to ride a bike is so great that I think that in the first three days of testing in Sepang I will never get off!".
"Next week I will be in Borgo Panigale to see my Ducati take shape"
Did you at least manage to find out what your 2020 Ducati will be like?
"Next week I will go to Borgo Panigale because they will assemble my bike, I absolutely want to be there because I am very curious to see it take shape. For the moment, however, I know practically nothing. "
If you look at 2019, how do you view the season?
"Even looking at it from the outside, it can be said that it was a very difficult season. I had a lot of crashes, especially in the first part of the season. From Brno onwards, however, I managed to make a small step forward, especially in the consistency of my results. The first tests had given me a lot of confidence, but when I got to the first race, I had taken some steps back. There were a lot of things to sort out, but I started to crash, and if you crash you don't improve."
What happened in the Czech Republic?
"After another crash in the first free practice session, I changed direction and managed to be more consistent. I made another step forward in Thailand and in Phillip Island, a track that enhances my riding characteristics, and got a good result. After such a bad year, I needed a race like this, in which I finished fourth, just off the podium. Unfortunately, what happened in Valencia happened ... but I don't remember it either, so that's okay (laughs)".
They say that you learn from your difficulties…
"It was a tough year, but it allowed me to understand many things, so in these first tests at Sepang I will see if all these difficulties helped me. I think so, but I will only be able to say  at the first race in Qatar. "
"Quartararo and I swapped places; I was fast in winter testing and he was fast in the races"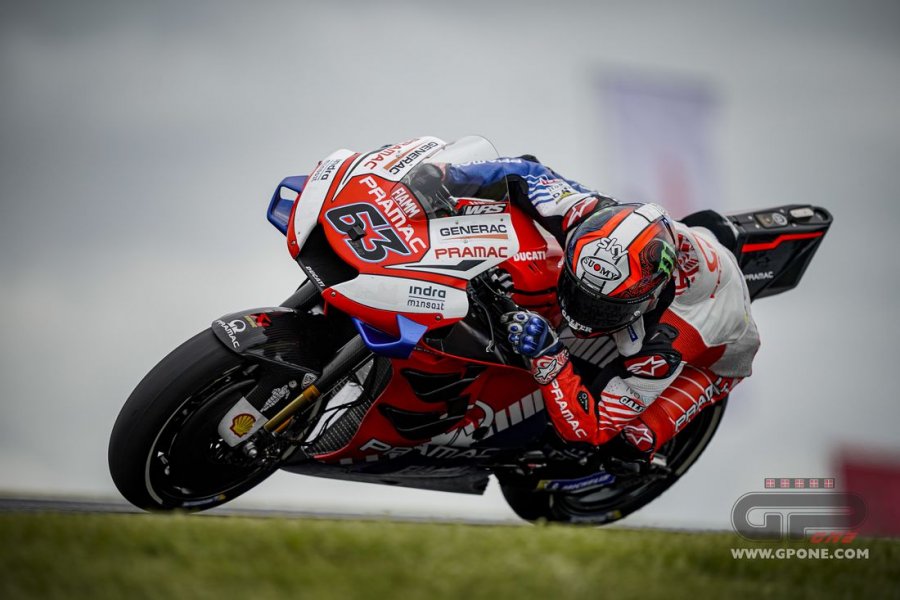 When results don't arrive, the criticism does. Was it difficult to manage the comparison with Quartararo?
"It's normal for people to forget what you've done before, especially when you get to MotoGP. Fabio had an incredible season and found a bike he immediately felt good on. From the winter tests no one had expected that. In a certain sense it is as if we had swapped places: in the tests Fabio's results were what I then had in the races. Without a doubt it would have been better to do like him (he smiles)".
How did this change come about?
"When you come into a new class and see ahead of you riders who in previous years had always been behind you, you try to give yourself explanations. MotoGP is a category apart, and there are many variables in between. At the beginning I suffered a bit from Quartararo, but then I thought only of doing the best with what I had. "
But…
"Well, maybe my best was not enough. We need to understand what it takes to do more. "
"I've got nothing to lose, I will give 120% to prove that I deserve MotoGP"
You'll have to do it quickly because everyone starts to talk about the rider market first…
"The risk is to get to the Jerez Grand Prix with all the contracts already finalized. I have practically nothing to lose, so it will be important to give 120%, since 100% was not enough last year, from the first test in Sepang to the last race in Valencia. Then you'll see what will happen. I am happy to be with Ducati and would like to continue with them".
In Pramac or in red?
"The goal of all riders is to be in a factory team, but I have always believed that it is important to stay in the same team and on the same bike for several years. In this way, you don't have to start from scratch and create a growing curve which helps you. I'm also young, I have time even if in MotoGP they don't give you very much. We must all demonstrate that we deserve our place in MotoGP and this is my goal. I have the first test in mind, I can't think of 2021. Also, because if I start reading all the news that goes around, it seems that six riders will have a factory Ducati bike next year".
Do you think having the factory Desmosedici will help you?
"First of all, let's see how I feel on the new bike. I've always believed in the fact that a rider must adapt to the bike, but you can also meet half-way by working on the set-up. I'm aware that I don't have to take one step towards the Ducati, but three or four. However, I have the right team behind me, they give me what I ask for and make me understand things in the right way."