It's Lorenzo Dalla Porta's time to celebrate. He'll be receiving the Collare d'Oro in Rome tomorrow, the highest honor given by the CONI. In Luxembourg, last night, he was the star of a party organized by his team, Flavio Becca's Leopard team. Lorenzo enjoyed the attention, which he really deserved after a season where he managed to bring the world title to the Moto3 for the first time in Italy.
Lorenzo, now that some time has passed, tell us what's it like to be a world champion?
"It's great, but I'm still the same guy I was before. The only difference is that I get a bit teary-eyed when I see the videos from the races ," he said, laughing.
Has your life changed in any way?
"I haven't changed, but the way people see me has a lot. Now, many recognize me, they ask me for photos, they approach me differently."
"Every time you move a step up, you risk tripping. I'm not pretentious."
You've really worked your way up the ladder. What do you see when you look back?
"It was definitely hard, and I must never forget what I did. We must never be pretentious. Every time you move a step up, there's always the risk of tripping and taking two steps back. You have to be careful and never take things too lightly. It was a difficult journey, and it's an added value having won a World Championship."
Often, those who have raced with the Leopard team have had a good career, like Mir and Quartararo. Is it a lucky team?
"Let's hope it will be for me too! " he said, laughing. "This team has definitely helped me grow a lot. We spent two wonderful years together, and we've become a family. On one hand, I also regret leaving them, but I hope they bring me luck."
How was this last season?
"Unusual since, at first it, seemed like there was no one actually dominating. Canet and I were the ones with the most points, but no one knew who would have won. Before leaving for Thailand, many thought that the championship had already been decided in Valencia. Instead, it was decided in Australia, and it was an incredible feeling."
"After my grandmother's death, I found the strength to excel."
At that time of the season, while your rivals were committing errors, you changed your pace. Did you perform the classic "click"?
"I wasn't thinking of getting points, but I don't think it was an actual "click". Unfortunately, the change was my grandmother's passing. It made me think. I saw things differently, and I managed to find the strength to excel."
You often talk about grandma Nicoletta. It's as if there were two of you winning this World Championship.
"I have a beautiful memory of her. I've said it many times. She was the only person who, even when I made mistakes, found a way to defend me. I had a special relationship so, when I lost her, it was even more painful."
The number 48, your racing number, was a tribute to the year she was born. Next year you'll be using the number 19.
"I can't use the number 48 in the Moto2, so I was forced to change it. The number 19 is the year of my grandmother's death, but I'll keep the number 48 somehow. In the end, what's important is not the number itself but the value you give it."
"I already like the Moto2 on wet asphalt, it'll be awesome on the dry!"
A few weeks ago, you tried the Moto2 for the first time. What were your first impressions?
"The biggest bike I've ever ridden was the 450 supermotard, but it has nothing to do with the Moto2," he said, laughing. "It was all new to me, and I also had to try it on the wet because it rained for three days in Jerez. Having limited tests, we decided to use only one day, in order to at least understand what bike I would be riding."
Did you get an idea?
"It was nice because the bike is fast, and it's really fun to ride. I had a bad taste in my mouth for not having been able to ride on the dry. If I liked it in the wet, it'll be awesome on the dry!"
Bastianini will be your teammate in the pit-box.
"In 2018, we had a nice year together in Leopard, even if we had a bit of bad luck. I like being with Enea. I'm sure we could help each other."
"If you have an opportunity to get into the MotoGP, you have to take advantage of it."
It seems like the Moto2 is a class everyone wants to leave as soon as possible. Mir and Vinales stayed only a year.
"Once you get to the Moto2, as soon as you have a chance to get into the MotoGP, you try to take advantage of it. Not everyone can do it. There are only a few spots open, and you have to take advantage of it when you get a chance."
So you're already thinking about the MotoGP?
"To say that I wouldn't like it would be a lie. It is every rider's dream. As a child, you see the MotoGP first, then the other classes. I hope to be able to get there as soon as possible. We'll see when that will be."
As a defending champion, what's your prediction for the next Moto3 season?
"It'll be a tough fight. There are definitely many Italians who are going strong. I'll be cheering for the Leopard riders. I think this year is going to be similar to last year, with lots of different winners."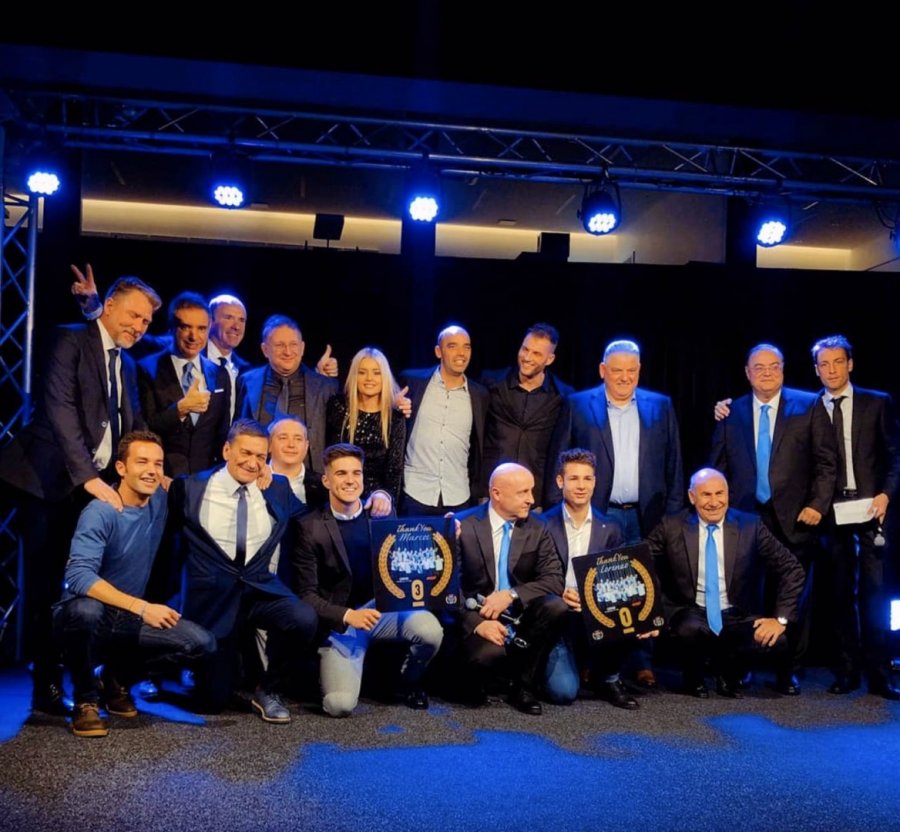 Do you deserve a bit of a vacation?
"I'm training at my best. I'll do so until Christmas, then I'll take ten days off for vacation."