If you were asked to list the similarities between MotoGP and card games such as poker, you might struggle to find the connection. But there is in fact a lot of poker terminology used in MotoGP. The fan bases for those interested in motorcycle sports and those interested in competitive card games sees some overlap, so it makes sense. But what kinds of poker terminology are used in MotoGP, and how can they link the competitive table card game with competitive motorcycle racing?
Victory for the Wild Cards
The expression 'wild card' is often used in MotoGP, especially for players who are considered to be going against the grain or not having the odds on their side. This terminology comes from poker, where a wild card is used to represent another card that a player needs to make up a poker hand. Whichever card is declared wild can stand in for whatever card the player wants. Similarly, wild card rides in MotoGP are often used to denote when a competitor only takes part in individual rounds of a championship. This is usually around their local area. The comparison between the poker and MotoGP use of the phrase suggests that the player, like the card, could be interchangeable.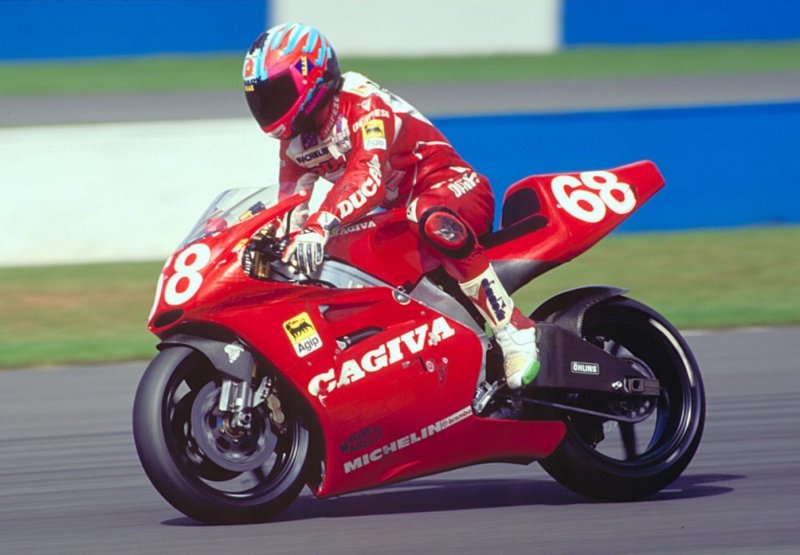 The history of MotoGP has certainly thrown us some interesting and exhilarating wild cards throughout the years. From 1993 with Carl Fogarty riding the Cagiva C594 at Donnington Park. Foggy was in third until the bike ran out of fuel during the last lap. Troy Bayliss' victory in 2006, when he stood in for Sete Gibernau in Valencia, saw him famously celebrating his 'first and last' MotoGP win. The victory was considered an unbeatable performance from Bayliss, often contributed in part to the deftness of his team. Roger-Lee Hayden also did well as a wild card and became the first American to cross the line in the 2007 race, coming in only seconds behind full-time Kawasaki riders De Puniet and West. While a wild card in poker and the MotoGP wild card differ in levels of chance involved in succeeding, the etymology of the name makes sense for both. Wild card is used in a wider sense across the world of competition, often referring to contestants returning after being previously eliminated.
Maintaining a Poker Face
The term poker face in poker famously refers to the need to conceal your true thoughts and emotions as you play a round of poker. Letting on to your opponents as to how good – or bad – a hand you might have will alert them as to how they should bet in the round and how they should proceed with their own cards. The same could be said for those in MotoGP. While the need for bluffing isn't as important while the race is undertaken, there needs to be a certain level of sportsmanship and mystery that will make the races enjoyable for fans.
Many often cite the poker face of Davide Tardozzi, one of the Team Coordinators for Ducati, and a longstanding member of the team following his own superbike career. Tardozzi is able to flip his facial expressions in order to shut out his opponents as he watches Team Ducati race. While he often reveals what he is planning for the team, it isn't readily available to see on his face while the races are underway. Often the aspects of a poker face come into play after the race is over, especially if the racer didn't achieve the position they hoped for. In interviews and with press and pundits afterwards, it's important to act in a 'sporting' way. No racer likes to lose, but it's part of playing the game. So, if they do, it's important that they act neutrally and graciously and keep up the sportsmanlike conduct.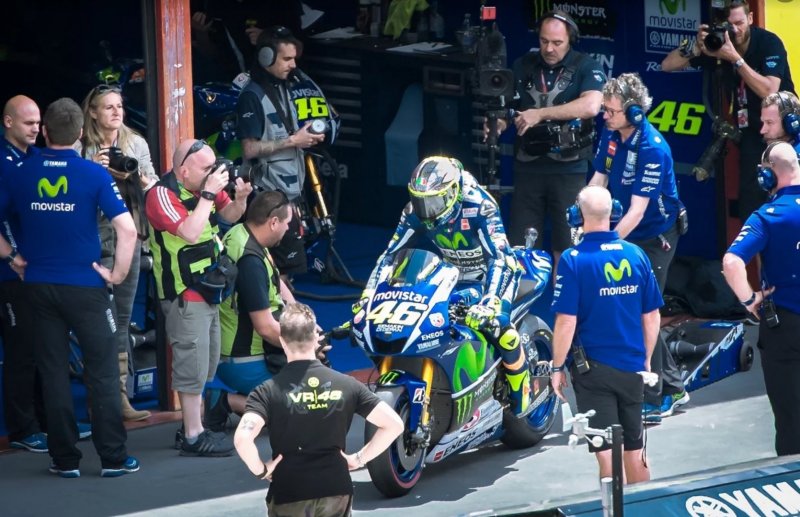 All In: Poker Attitudes
Poker attitudes are also used when it comes to MotoGP, often used to explain how players should behave, how they should view races and hurdles in their work, and how they should treat the growth of their careers. Maintaining a positive attitude is also used both in poker and MotoGP in order to throw opponents and give yourself a morale boost. No-one quite matched the late Nicky Hayden when it came to this – whose infamous win in 2006 at the Ricardo Tormo circuit shocked everyone. Along with his upbeat attitude, Hayden altered his Kentucky Kid monikered leathers to read 'ALL IN' and depict a stack of poker chips. In poker terms, 'all in' refers to putting all your chips in the middle and counting on your hand being a winner as a last resort.
While the race was undertaken, few could forget Hayden's tearing across the gravel shouting expletives into the air that led to a crash. This is, once again, an example of those in poker who might act the aggressor in order to psyche out their opponents. Only this time, in the race itself, no expletives were needed, and Hayden ended up finishing third, edging out rival Rossi.
Johann Zarco gave an interview in November 2019 where he claimed he was going 'all in' when it came to his shock dismissal from KTM after the Misano GP and his joining of LCR's team Honda. He claimed that the opportunity to succeed as part of the team, and at this point in his career, was too great, so he decided to just go for it.
Poker has been around for centuries, so it's no surprise that some of the terminology we use when playing has seeped into more modern competitive pursuits. MotoGP is extremely competitive, and the adrenaline runs high for racers, spectators, and those at home. While poker has elements of rising tension and a slow burn of events, MotoGP blisters across the screen. There are moments when the games could be played simultaneously, with each changing position in MotoGP reflecting a shocking move by a player on the poker table. That's why poker terminology has been