Marquez wins twice over, because the world championship is becoming a family affair. Marc and Alex cavort around the tracks, as if on home turf week in, week out, the others riders really unable to do much about it.

Meanwhile, Dalla Porta keeps Italy's future hopes alive, the country continuing to put it's faith in veterans Dovizioso and Rossi in MotoGP. Both put on a good show, but there was only room on the podium for one of them.
THE GOOD – Spain has a history of conquistadores, and now it has a dynasty. The Marquez brothers, Alex and Marc, who add to their coat of arms with new achievements almost every year. The elder brother does so with disarming ease, the younger takes a little longer but then hits the target. For the second time, they celebrate the title together, scientists needing only to study their DNA to discover the speed gene.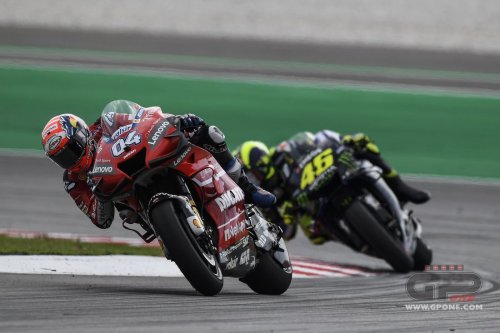 THE UGLY – a Ducati with four faces, but only one that smiles - that of Dovizioso. Hats off to Andrea while the others are left soul searching. Miller saved himself with a strong performance in qualifying and a duel with Marquez, but the final result was lacking. Petrucci was as good as invisible all weekend and Bagnaia only stood out for his FP4 crash. A little too little.
THE BAD – Rather than bad, aggressive. A little too much so. Rins and Mir used flank play at Sepang and it was poor Zarco who paid the price. Mir's complaints about his penalty were out of place, his rashness can be justified by his age. As long as this doesn't become a habit.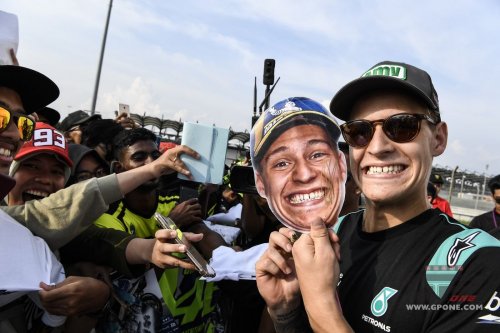 THE DISAPPOINTMENT – Malaysia was ready for another national celebration following Quartararo's pole and Morbidelli's front row start with the Petronas-branded Yamahas. Instead the flags go back into storage until the next opportunity. We can't be too disappointed, considering this is a rookie MotoGP team with two very young riders. But there's really no explanation for their less than brilliant race pace on Sunday. They have nevertheless secured the independent team title at their first attempt, so all in all, not a bad debut season.
THE CONFIRMATION –  Three out of three. The rider who was strong but not yet a winner has taken the final step forward, and just in time before his move up to Moto2. Lorenzo Dalla Porta is not just a champion in terms of the stars, and his Honda is a missile along the straight. Thanks to Christian Lundberg, who knows if he could do the same for the Yamaha in MotoGP.
THE MISTAKE – Communication-wise, rather than anything else. Perhaps Jorge Lorenzo could have avoided declaring that the "Hammer is back" after having crossed the line more than 30 seconds behind Vinales. The Majorcan was pleased with his consistency, but he's consistently slow. For now at least.
THE SURPRISE  – Not too much of a surprise, but Maverick Vinales deserves a mention here. A win with a capital 'w', just what he needed.
THE PASS – Rossi's impossible pass on Dovi, one that didn't come off in fact. Heading into war with a Yamaha, against a Ducati and along the straight, is like taking on a tank with a catapult. Valentino nevertheless set a new race record at Sepang, better than nothing.
THE INTERESTING FACT –  The wind not in his hair, but in his eyes. Fabio Quartararo celebrated pole with such energy that his visor paid the consequences.
I TOLD YOU SO – Agostini had promised it on the Phillip Island island: "you're winning too much, I'll need to turn to voodoo to stop you from beating my records". And so Marquez started the Sepang race from further back than he ever has this season, crossing the line with his 'worst' result of the season. Second yes, but even Giacomo's magical powers have their limits.