He recently got a new tattoo on his chest that reads:
The maniac inc.
Risk always
Since 1989
Andrea Iannone's way of defining himself could make you smile, you can like it or not, but you can't snub his personality. He belongs to the "tamarri" tribe, (tn. similar to "lout" in English, this slang term probably derives from the Arabic, tammār - meaning date seller), and it's no joke. It's a deep conviction of wanting/having to live his life without having to answer to anyone.
After all, people disdained hippies in the '60s, or members from bands from different musical genres, like The Beatles, Rolling Stones, and Pink Floyd, which were united by a common transgression: long hair and eccentric clothing. And with his appearance - what today is called a "look" - Andrea influences millions of young people.
This is sort of what Iannone is. Certainly not a Beatle. If anything, that's Valentino: unique, but well-groomed. Nor is he like Pink Floyd - too cerebral to please the masses. Rather, he's like one of the Stones. A Mick Jagger who, without mincing words, stated: "Until my face remains on page one, I don't care what they say about me on page seventeen."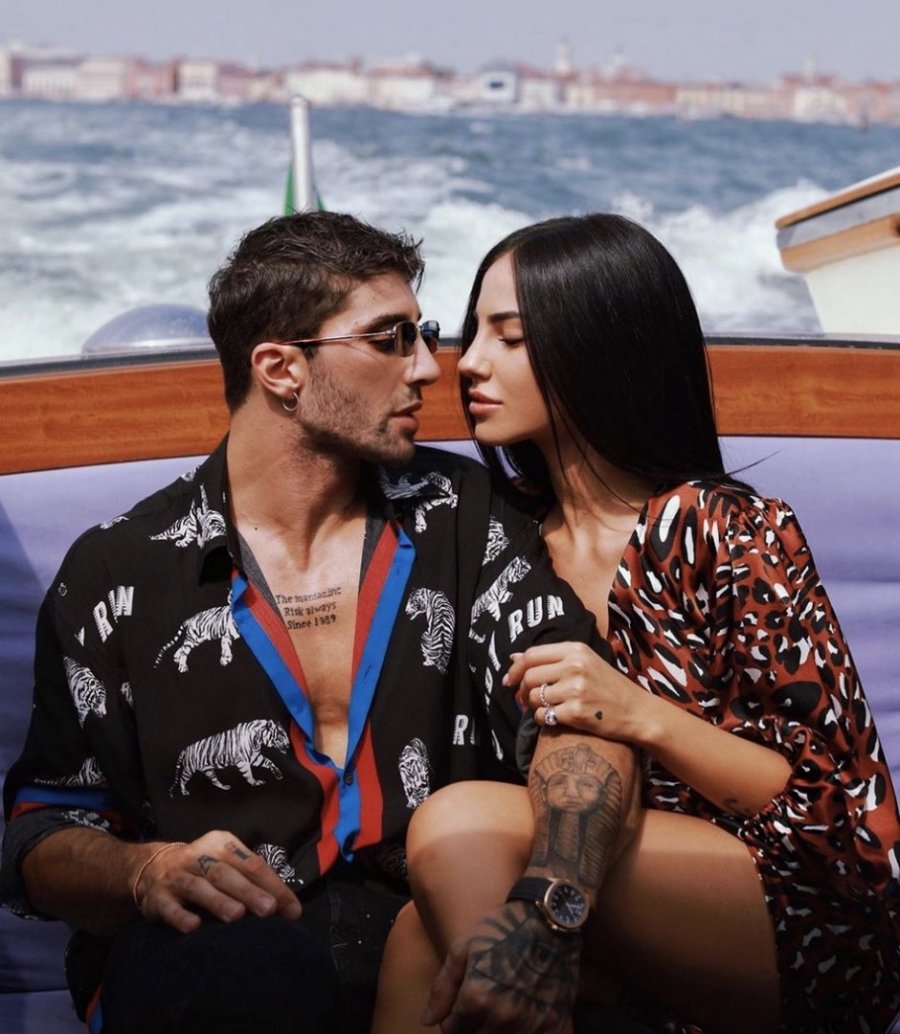 Iannone's a bit Mick Jagger, but he's also a talented rider who gets more consensus than Dovizioso.
Andrea is a bit of this, but also more. He is also a rider who has won 13 Grand Prixs, with 35 podiums, and 10 pole positions. He's balsy and, incredibly, since his career exited the Ducati highway, then Suzuki, everyone still talks about him, and he's more popular on social media than former teammate Andrea Dovizioso who,has won 14 Grand Prix in the MotoGP compared to Iannone's only success in 2016 at the Red Bull Ring.
One might wonder why "The Maniac" has 1.7 million followers on Instagram, more than Dovizioso, who has been in the MotoGP World Championship for his third year in a row and is criticized for not being in the limelight enough.
"I'm lucky. They're always chasing after me. But I limit myself because my passion is motorcycles."
"It's true. I'm also very popular outside the MotoGP. People talk because I was invited to the film festival. What can I say? I'm lucky. They chase after me. A lot of people stop me in the street to tell me that they can't wait to relive the emotions I make them experience. I'm happy I've left positive things in people's hearts. And it never stops... Yet, you wanna to know something? The phone rings for many other things, but I limit myself a lot because my passion is motorcycles. I like racing, and I don't mind. I don't call it work, and I don't see it as a job, even if I'm a professional. All I do fascinates me. Not like a bike, but almost."
But this is a difficult year. Not only do you not win, but you don't even get close. You and Aprilia are suffering.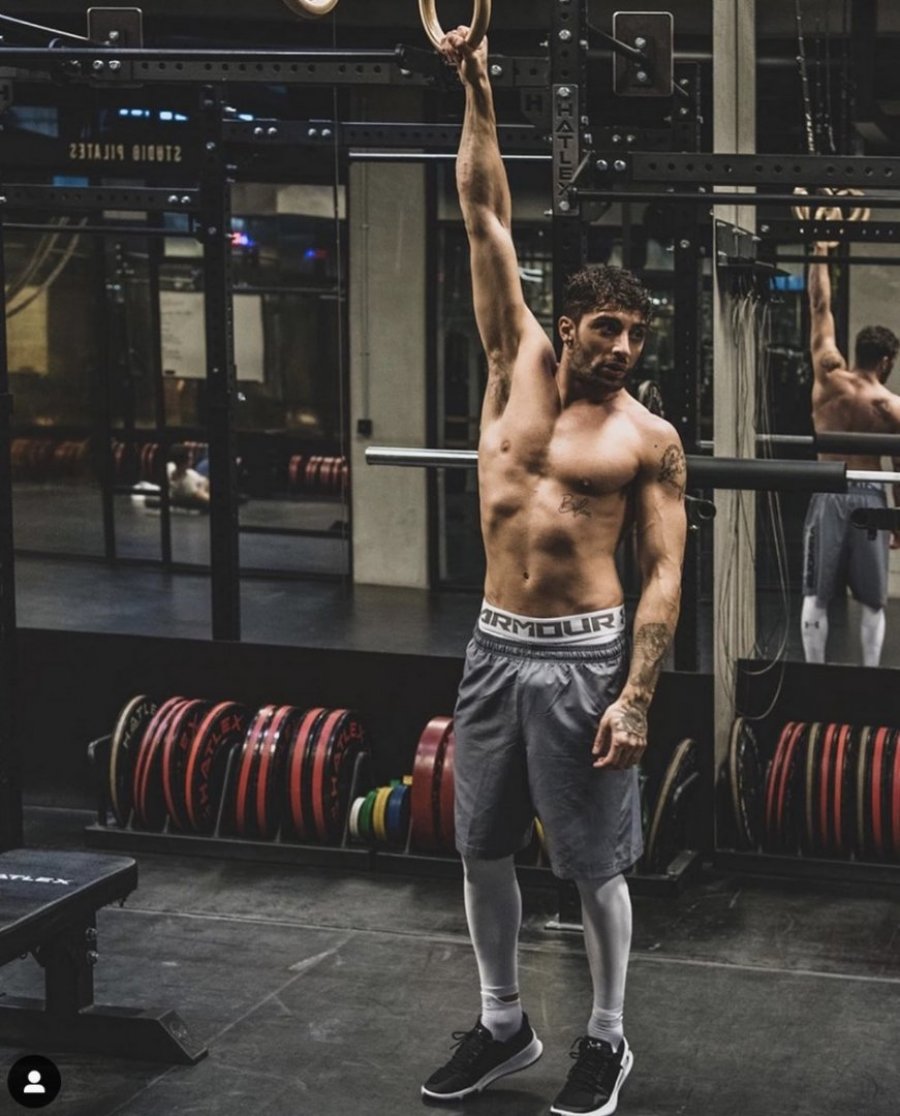 "Aprilia is not in the MotoGP to occupy a place in the paddock car park."
"In his nature, a rider would like to be able to race every Sunday to win and, when he can't, everything becomes more difficult. But the desire is always there, and I guarantee you that, both on my part, but also on Aprilia's, which has won a lot,the commitment is there. Aprilia is not in the MotoGP to occupy a place in the paddock car park. It's here to return to the highest level, like me." We would like to wake up in the morning and immediately have a top group at our side but, obviously, this is not possible, therefore, we need to be very, very realistic, in order to create what we realized we're still missing."
For a talented rider like you, it's hell.
"Sometimes it takes a toll. Not winning or not fighting for the positions that count, always takes a toll. Also because when you're on the track, you're aware you can do it. Even if you struggle, you can understand where you can improve, where you make the difference, and where the bike penalizes you. I'm very critical and sincere with myself. When I realize that the times don't come through because it's my fault, I tell the guys: 'that's me who has to improve'."
Once they used to say that talented riders had that X factor.
"Riders with an X factor no longer exist."
"Maybe it was like that once. Nowadays, it's not quite like that. The level is higher and, personally, I don't see riders with that X factor. Also, to show off your potential, talent, and style, you have to be one with your bike. Only when that happens can you fight to win. That's the objective. You can be at the top when things all fall into place."
You had gotten to that level. First with Ducati, then with Suzuki, which was growing. What got in the way?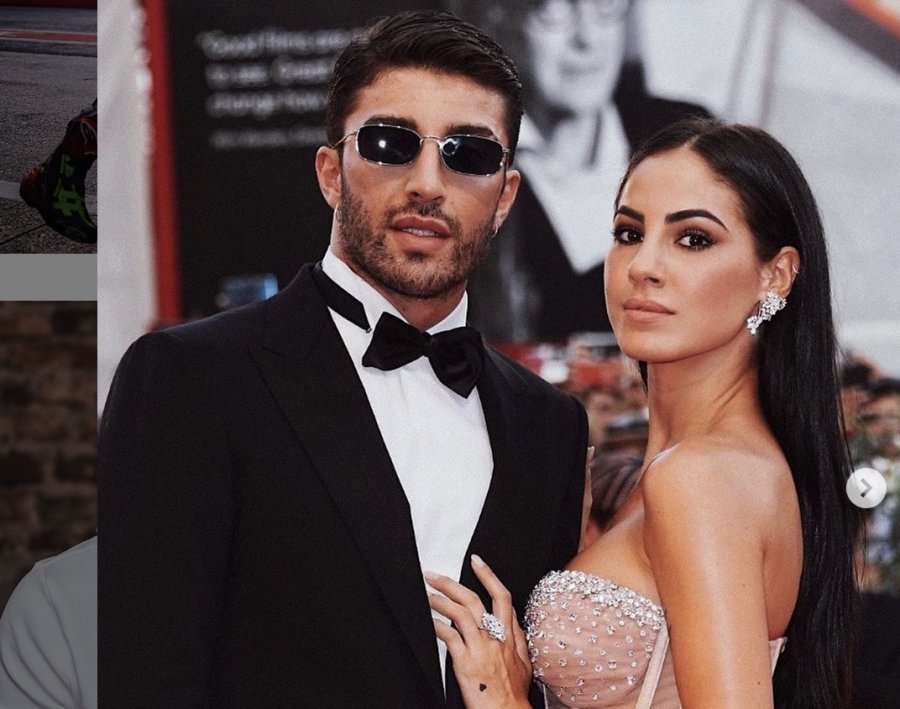 "I should have said 'yes' and not 'no' to Ducati's proposal."
"Do you want to know if I have regrets? Yes, I could have answered differently to a phone call I received. I should have said 'yes' instead of 'no'. But it was part of my journey. I'm more realistic today, more patient and less instinctive. Of course, with experience, I would have said 'yes' today, and it's difficult to admit, also because I'm very proud. But many times you're wrong and you pay for it, so we roll up our sleeves and move on."
The Ducati lost two world championships in the last two seasons. Would it have been different with Iannone?
"Two consecutive world championships lost? You should be the ones to say. You can't get ahead with ifs, ands, or buts. And I don't ask myself why I didn't have the best bike in recent seasons. So, I don't know what I would have done in these two years. I can only say that I have good memories."
Ducati and Suzuki, in a nutshell.
"Ducati had firepower, from A to Z."
"Ducati's firepower. In all senses, from A to Z. Suzuki has everything, but it's a very different reality from Ducati's concept."
And Aprilia?
"I did great with both Ducati and Suzuki, and now I'd also like to with Aprilia. Here we have many competent people. We're less structured than other teams in some areas, both under a personal aspect, as well as in know-how. After all, while Aprilia was absent from the world championship, other skills, demands grew that weren't known beforehand. This world has grown. Now, since I've arrived, we're trying to expand the racing department, to take that step forward that is needed."
Aprilia took you on because of your experience. What advice are you giving them?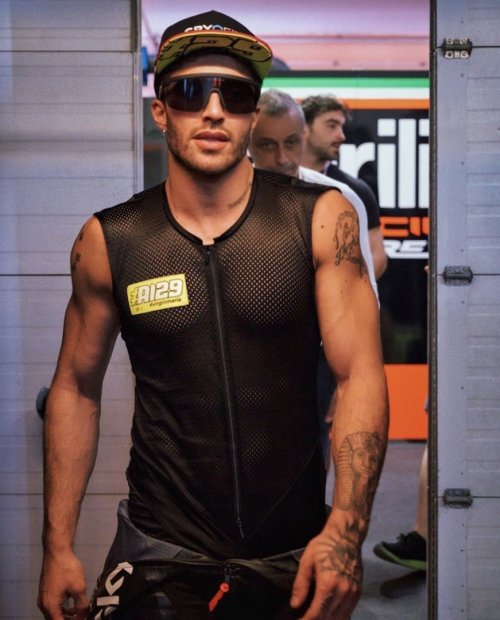 "Aprilia needs to innovate. It has been out for a long time."
"My contribution is on an informational level. I think they need to innovate. At the moment, we're not structured like a top team. We're more like a satellite team, but we're working. This must be a turning point. We have to try to take this step forward. Right now, we're receiving human reinforcements, both from the MotoGP world, as well as from other worlds in Motorsport, at very high levels. They'll be a great help and stimulus."
Some say that you and Max Biaggi, Aprilia's headliner, have many points in common. Talented and really successful with women.
"On Max Biaggi, even if I wasn't biased, I changed my mind: he's positive and passionate."
"I have to say that I got to know him better this year. I used to followed him when I was little... his victories and his battles. Besides that, I didn't know him on a personal level. Honestly, from what I heard and what was said about him, I changed my mind, even if I wasn't biased. I find he's a positive person and with a great passion for this world. We share this adventure in Aprilia. His because of his great success stories and mine for my current challenge.
Max is not one who intrudes a lot in the work being performed in the boxes. He always stays two steps back.
If he sees something or wants to give you advice, he'll do it. And I know that, if I need advice, he's there. Basically, he's available for Aprilia and for the riders."
And what about women? First Belen, now the influencer, Giulia De Lellis. You're criticized, you know.
"I don't blame those who criticize me, but I don't answer."
"I don't answer to this criticism. People at home talk, but I don't blame them. Seeing things from the outside and not knowing how that person lives, people might see Iannone appear a bit everywhere and make up their own ideas. Basically, I know what I'm doing, and I don't have to explain anything to anyone. They criticize me saying that a motorcycle rider doesn't live like me? Well, I instead feel like a real rider. I have something like 200 bikes, my racing department. I have a gym to workout and, above all, I live for this."
Yet, there's always someone ready to criticize: the latest is about your decision to follow Fenati.
"Fenati is really talented, but he was a bit unlucky in life."
"I wish Fenati the best he could wish for or dream. He's a guy who's very talented and a bit unlucky in life. I think he deserves to be able to fulfill his dreams. As for me, we were good. Me, my brother, my father. I've always had a family that followed me. Regalino is not an intrusive father, but a present one, and Angelo, my brother, is patient ... a real angel. The structure we set up works quite well."
The only thing you would change about your life, then, is that answer on the phone.
In retrospect, I would have definitely stayed with Ducati, but that's easy to say" later on."
-----
Andrea Iannone did not race in Misano because of a problem with his shoulder that requires surgery, which he can't undergo during the current season. He'll still be in the circuit at Aragon starting Thursday to face the verdict of the doctors who will have to give him the OK to get on the track.