Not only Elias, Herrin, and Beaubier, the MotoAmerica in Pittsburgh will also have an extra feminine touch. Two girls among the guys this weekend, namely, Caroline Olsen and Jamie Astudillo, respectively in Supersport and Twins Cup, a category that includes motorbikes from 600cc to 800cc.
At 29, Olsen is the most experienced of the two, despite coming from a country like Norway, which isn't exactly known for its motorcycles. "I don't run for the glamour or the attention I get because I'm a woman in a strictly male-dominant sport," she explained. "I always let the results speak for me, and I think many respect me for this."
Instead, Caroline has had a career of ups and downs, during which she has repeatedly changed her goals.
"At first, I was so focused on the final result, and I didn't have fun, like I should have.
I started racing by chance," she added. "After I started riding a 125, and now I enjoy every second of my life doing what I like."
Astudillo is only 18 years old and lives this adventure like a challenge with herself and with others. "It was difficult to be respected in the past, but not because I'm a woman, but because of the few races that were raced in the last few years. I can't hide the fact that I receive more attention than a guy, but only because seeing a girl on the podium is an unusual thing."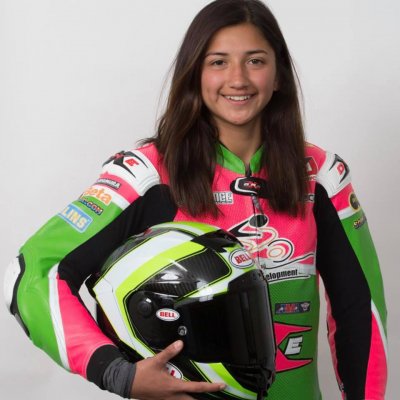 In any case, one thing is certain, there's always respect on the track, regardless of gender, as Jamie confirmed. "There is mutual respect among riders. Some guys need to understand more than others that women riders are a reality, and everyone will have to get used to it."
In all this, the one person who can smile even before the races is Chuck Askland, one of the founders of MotoAmerica. "Our league offers everyone the opportunity to test themselves, regardless of whether we're talking about a man or a woman. We have many categories where everyone can feel at ease, trying to grow to get into the premier class, the Superbike."
Share