First the rumours relating to Lorenzo's return to Ducati, then the Dovizioso-Marquez battle, and lastly, the announcement of the Zarco-KTM split. Just another race weekend then, at the Red Bull Ring, during which the French rider annulled his contract, in consensus with the Austrian manufacturer.
In recent hours there have been no shortage of rumours about the Frenchman's future: will he replace Lorenzo in Honda, if the latter were to leave? Will he take a year off? Will he start over in Superbike or Moto2? Many questions, with no answers as yet.
In a Facebook post by journalist Thomas Baujard, a statement that Zarco made to Moto Journal explains the rider's thinking: "I wanted to do things in the purest way. First put an end to my KTM contract and then look for something else. My front row in Brno showed me that I still had the speed. I want to stay in MotoGP and work on it. There should be some progress at Silverstone".
What will happen between now and the British Grand Prix? New earthquakes are expected on the horizon...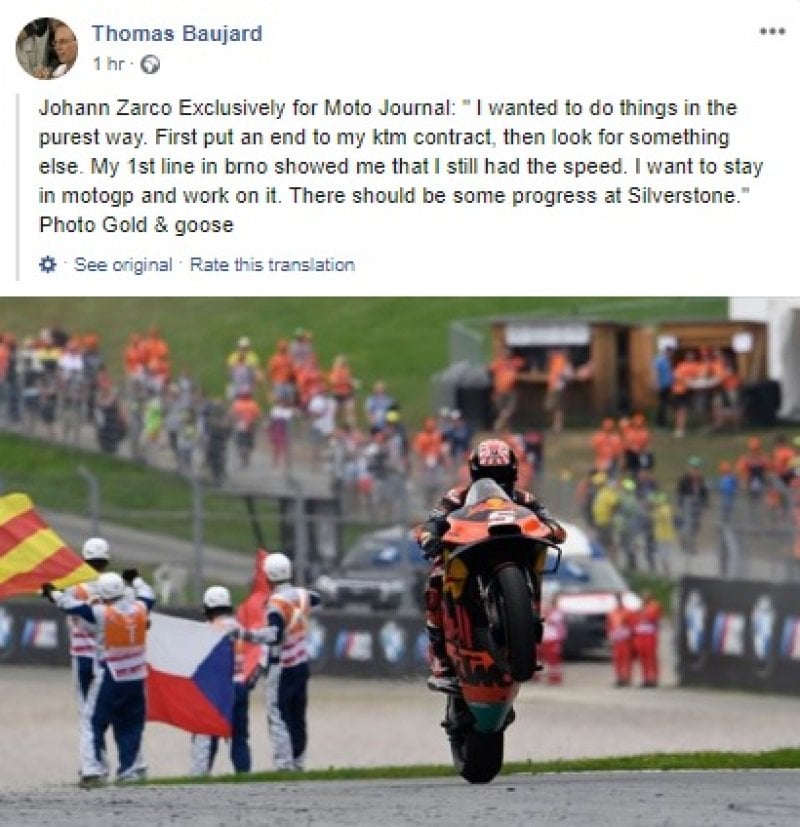 Share