Grab paper, a pen and a calculator and get ready for this summer's game: in how many races time will Marc Marquez secure his eighth world title. The maths looks like being the only challenge for the Spaniard, considering that even racing in the race with slicks was not a problem.

Hats off to him and his performance, but his rivals risk ending up without a hat. As they wait for new ones, Andrea Dovizioso tries to keep hold of the only one he has left.

Dovi is one of the lucky ones, as there are those who would do anything not to lose sight of him after a couple of corners, the list too long to repeat here.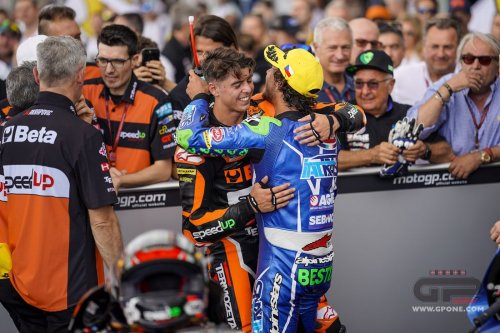 THE GOOD – A breath of fresh air in Moto2 with Fabio Di Giannantonio and Enea Bastianini. Both rookies, both on the podium. The pair are developing fast, each having put together a concrete race. A Prosecco shower to celebrate, but it looks as if both are still thirsty.
THE UGLY – The MotoGP riders on blue bikes might well be feeling blue right now. This time it was Valentino Rossi who was the best of the worst, but there is little reason to celebrate. Yamaha surprises once more, but not for the better.
THE BAD – Everyone deserves a second chance but we've lost count of the times this has been applied now. They continue to work in Aprilia, for this year and next, but the results don't change. In fact, they get worse. There is no disputing the efforts of Albesiano and his guys but there is no prize for good intentions in MotoGP. Those are only given for speed, something the RS-GP does not have.
THE DISAPPOINTMENT– Danilo Petrucci perhaps made a mistake with his alarm clock, believing he was still on holiday. The time of the race coincided with that of his afternoon siesta and the Italian took a nap, rocked to sleep by the rumble of his Ducati. He could do with some serious coffee before Austria.
THE CONFIRMATION  – Both team manager and rider. Biaggi was one of the kings of Brno, Canet is already a prince. Aron is proving to have the stuff of champions and the head to head fight for the title with Dalla Porta is exciting. Perhaps because there is no Marquez in Moto3.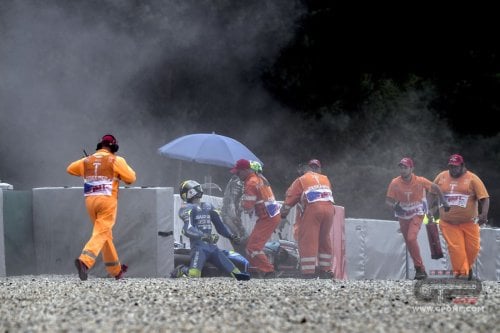 THE ERROR – if it doesn't work out with KTM, perhaps Johann Zarco could try billiards. Potting both Morbidelli and Mir was a complicated move after all.
THE SURPRISE – Marquez on the limit in the wet with slick tyres can only surprise us so far, if his name's not Alex that is. Marc's little brother is no longer little and has learned the family lesson. He reasons, doesn't crash and always has the situation under control. It's no surprise that some want him in MotoGP already next year.
THE PASS – Marc Marquez no longer likes it. He's realised he can do without it and continue to win, even more than before. Why take a risk at the last corner when he can tire his rivals out for 300? Marc 2.0 is good news for him, less so for his adversaries.
THE INTERESTING FACT –  the Spaniard has equalled Doohan for the number of pole positions scored (58) and Hailwood for the number of wins (76). Just two ordinary people...
I TOLD YOU SO – "Seeing as I can't think about the championship, I'll settle for starting well and running up front for a couple of laps" said Johann Zarco on Saturday. When he didn't yet know that he'd lost ten positions over just a few corners.
Share