In the end, the weather played a bad joke on the teams and riders, who are busy this weekend during the 42nd edition of the Suzuka 8 Hours. Because of typhoon Nari, the race direction decided to plan in advance, canceling the Top Ten Trial on Saturday, the last qualification that would have outlined the first ten positions on the grid.
So, bad weather played the leading role at the roller coaster. The 4-hour SuperSport race ended prematurely this morning due to rain, which became  in a succession of falls and numerous off-track runs. Best to avoid unnecessary risks and review the day's program.
At this point, since the Top Ten Trial was cancelled, the starting order will be based on the general ranking of qualifying times from Friday. Nakasuga's, van der Mark's, and Lowes' official Yamaha will be in starting position, followed by the Rea-Haslam-Razgatlioglu trio's Kawasaki, while Bradl's, Kiyonari's, and Takahashi's official HRC Honda will be third. With a seventh time was Canepa's Yamaha YART.
The start of the race is scheduled for 4:30am Sunday morning, and there should be no changes to the timetable. Obviously, the situation will be carefully evaluated during the hours right before the race.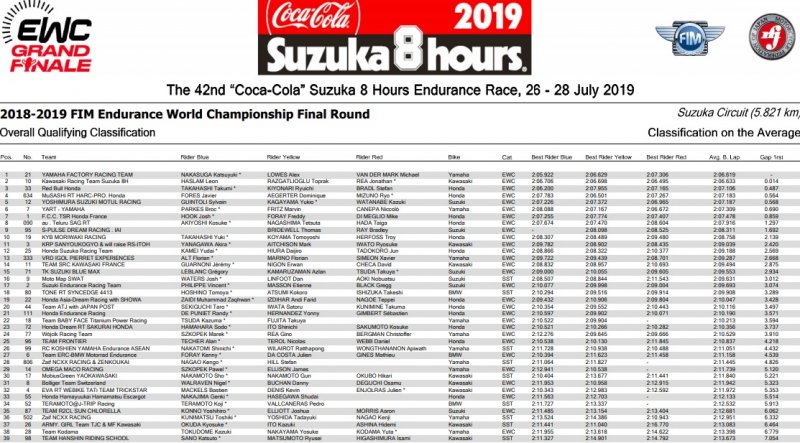 Share