Ducati, it's over. As of the German GP they can start thinking about next year, or even 2021 in fact, because this Marc Marquez can't be beaten with a better bike, nor with this team.
'Magic' made it a perfect ten at the Sachsenring, and not only for the fact he remains unbeated since 2010, but also because Quartararo, the only rider perhaps capable of hindering him, was ruled out on the early stages.
A short time later it was Rins who fell while lying second, leaving Vinales and Crutchlow to battle it out for the podium. They were far enough behind the world champion to mean that he ran a solitary race to the line.
Meanwhile the three Ducatisti Dovizioso, Petrucci e Miller, not always in that order, were teased by Suzuki rookie Joan Mir, who stuck with them. The battle between the red bikes looked a little like a Viennese waltz - after you, no please, after you - up to the point in which Petrux, suddenly finding himself down from fourth to sixth, found a little extra push and got past his team-mate to secure the wooden spoon.
And Rossi? Well, while his team-mate defended himself from Cal, who paid for a mistake made on the penultimate lap, Valentino sailed around in eighth place, ahead of Franco Morbidelli. Practically a race at the Ranch and one that he won, albeit 20 seconds from the front.
As for the rest, test rider and wildcard Stefan Bradl did well to finish tenth, while Aleix Espargaro was unlucky (or overly aggressive), crashing when he could have finished in the top ten ahead of his brother/rival Pol, 12th with the KTM.
And now it's time for a vacation, the next Czech round scheduled to take place on 4 August. Brno offers long straights, fast turns and a final uphill acceleration to the line. It should be happy hunting ground for Ducati, the team scoring a 1-2 last year with Dovizioso and Lorenzo.
Dovi arrived in Brno 77 points back last year, this time around it's -58. If that's any consolation for him.
Curtains down.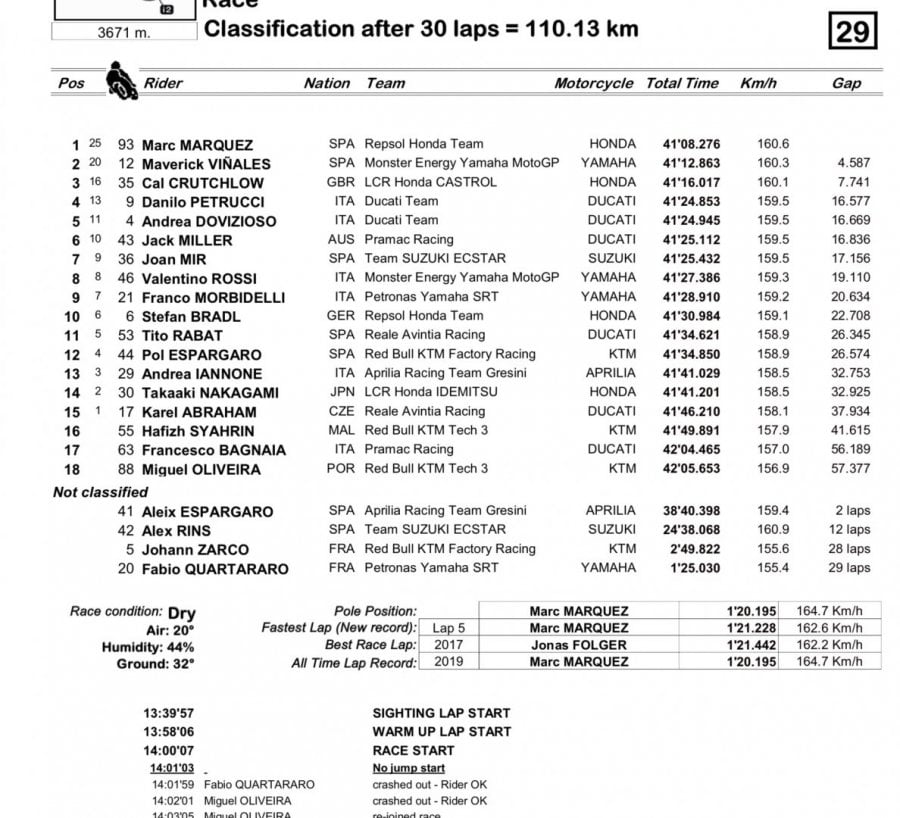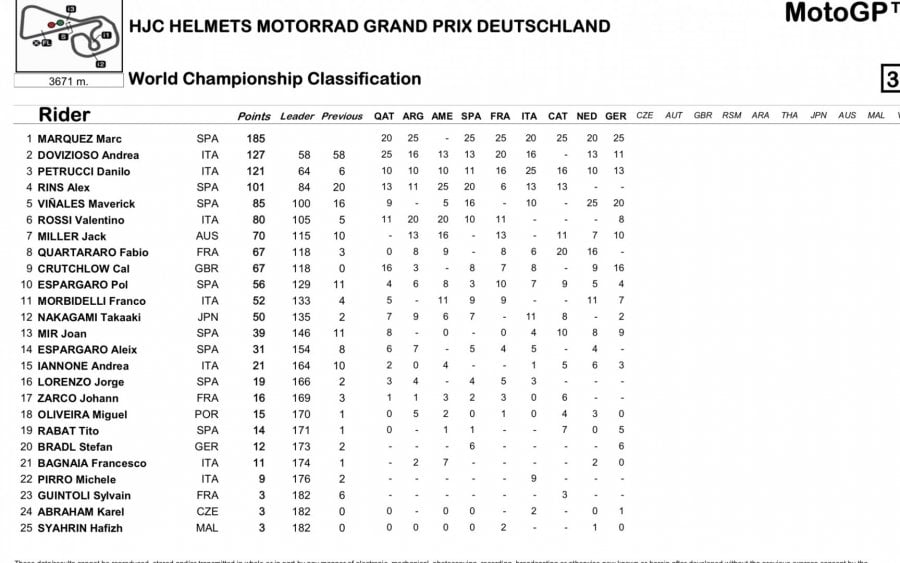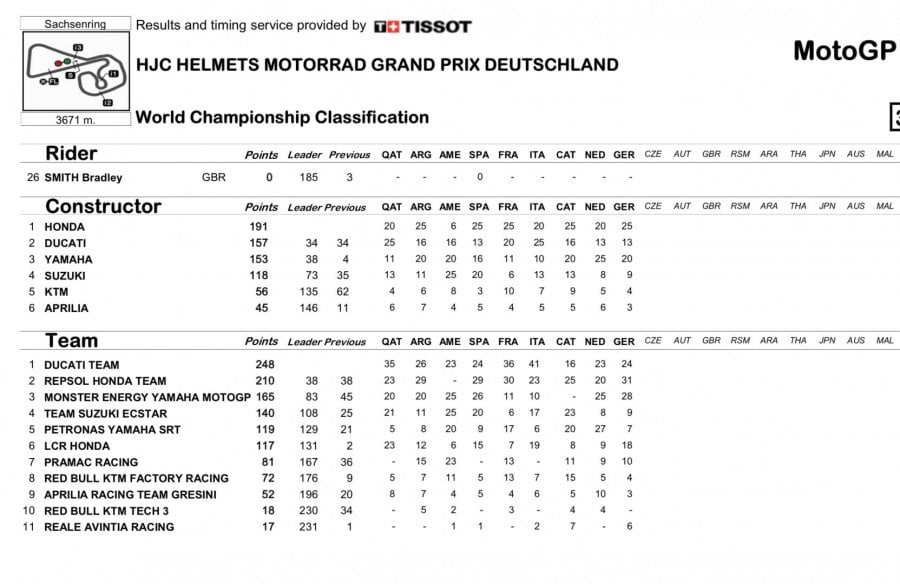 Share