Jorge Lorenzo said that his trip to Japan had been productive and there would be new ideas in the short term. The first debuted in the first practice session in Barcelona, and it's something that's very dear to the rider from Mallorca: the tank.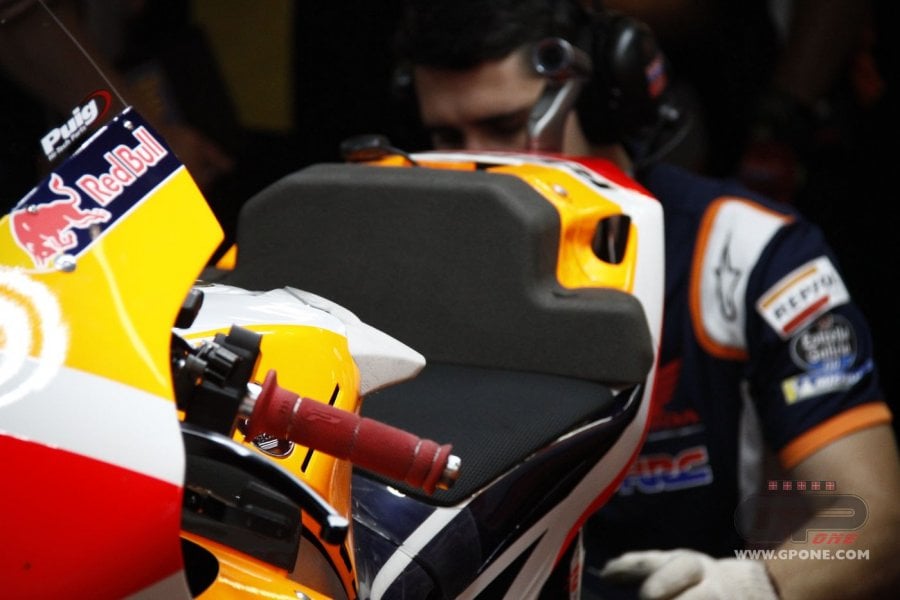 The new component is immediately recognizable because it has two large appendages applied on the upper part, for knee support when braking and leaning. It's a very similar solution to that used on Jack Miller's Ducati that, in turn, is an evolution of the tank that Jorge wanted on his.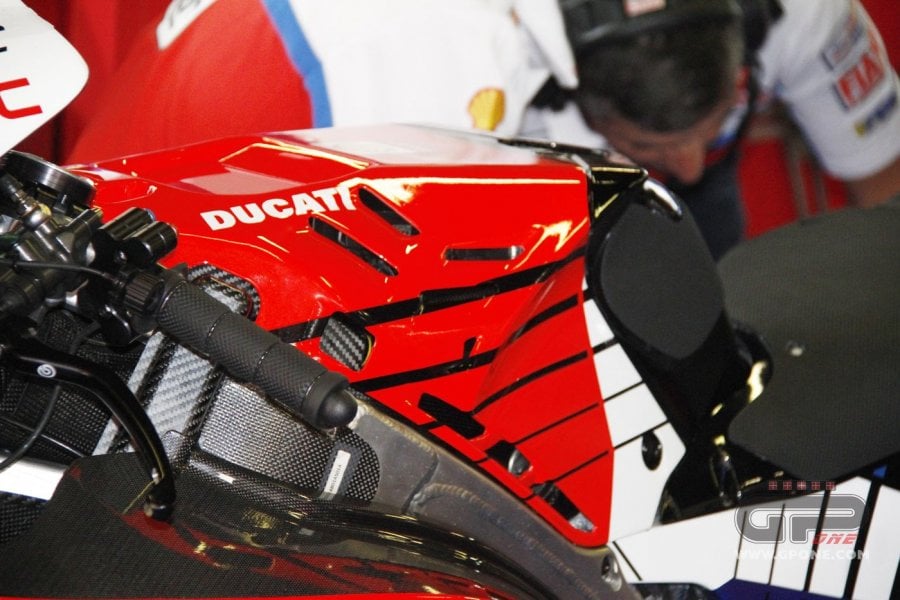 Lorenzo admitted that he hasn't yet found the right ergonomics on the Honda. Some experiments on the tank had already been carried out in the winter and during the first races, but they were not very successful. So much so that he had then returned to the standard version, the one that Marquez uses, although he's aware that it's not the best solution for him.
In fact, Jorge complained that he gets too tired riding the Honda and is looking for a position on the bike where he can expend less energy. This tank is the first step, and Jorge wanted it on both his bikes.
Fun fact: In the 1980s, Randy Mamola had already applied an aluminum strap to the upper part of his Yamaha 500's tank for more support when braking.