Nicola Dutto took part in a training session at the VR46 Academy Ranch with Valentino Rossi. The paraplegic rider, who participated in the Dakar Rally this year, before incurring in an (unjust) disqualification, tried his hand along the "Biscia", which is the configuration of the track that is used to dispute the classic Americana.
Dutto, who published a series of photos and videos by Camilla Fratesi, was enthusiastic.
"The MotoRanch is amazing and, at the same time, very demanding. Thanks Valentino Rossi for this incredible opportunity and everyone who joined this great experience."
Also present at the Ranch were Gerhard Berger and Sébastien Ogier. The former Ferrari driver, as we all know, is courting the Doctor to have him take part in a DTM round. Instead, the French rider for Ford in the World Rally Championship, is one of Valentino's good friends.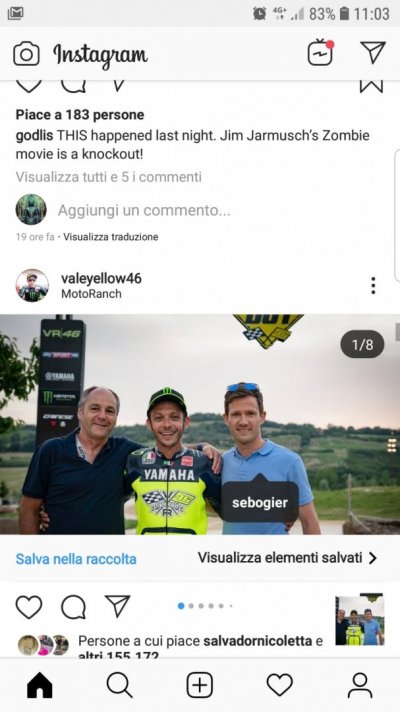 Share