For the Iwata manufacturer, Saturday at Jerez proved fairly positive. Why not very positive? The blue R1 bikes behaved well in the race, running at the front, with Van Der Mark on the podium, Melandri fourth, Cortese in the top ten, Baz returning with a twelfth place finish.
But Alex Lowes is missing from the list, following a situation with Rea at the Jorge Lorenzo turn. The Brit was hit from behind by Johnny, who attacked him with a move that was over the limit, preventing #22 from achieving a podium finish.
Yamaha's Andrea Dosoli analayses the results and dynamic of race 1.
"Before the incident we had three R1s in the top five, so it looks like we've taken a step forward. It will be important to listen to all the riders to do even better tomorrow. Our work is that of a choir, made up of four riders who help us to develop the technical package. it's fundamental for us to have all the riders use the same material, and as well as Michael, Alex, Marco  and Sandro, we now have Baz who can also make a key contribution".
How is Lowes?
"Alex could have really hurt myself. It looks like the x-rays have ruled out possible fractures, but he has a painful shoulder and hand. We'll see how he is tomorrow".
We saw you were angry following that contact.
"It was a good and hard-fought race. It was clear Rea was in difficulty, with the front of his Kawasaki I think. But sometimes you have to face reality and settle. The thing I'm sorry about is that Alex didn't score even one point, and risked hurting himself. What I don't like is seeing someone score a podium with a move like that, it's not in the spirit of the sport we love and want to defend. We're investing a lot in SBK and what we saw today was not the best message to transmit to the young people that follow us and I'm very sorry".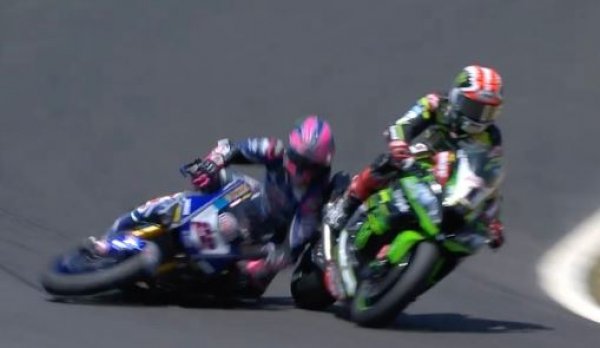 Rea has been accused of similar things in the past and Dosoli considers the riders who are still building their careers.
What might happen tomorrow?
"I have full faith in the Federation and its workings. Motorcycling is a wonderful sport, watched by so many. I think that before behaving in such a way, you have to think twice. My fear is for the Supersport 300 guys. They are so young and I hope they don't consider what happened today as the correct way to race. I'd be disappointed if we were transmitting that kind of message. The Federation isn't stupid, I imagine it will take precautions".
Audio recorded by Riccardo Guglielmetti 
Share