Ducati has always been on the front line when it comes to aerodynamic research and so it's perhaps no surprise that it brings yet another innovation to its home race of Mugello. During the first free practice session, Michele Pirro was out no track with a cover on the rear wheel of his bike.
This is not the first time Ducati is carrying out rear wheel tests, a complete carbon cover having been seen in SBK a couple of years ago, and Pirro having used a lenticular wheel at Misano in 2016.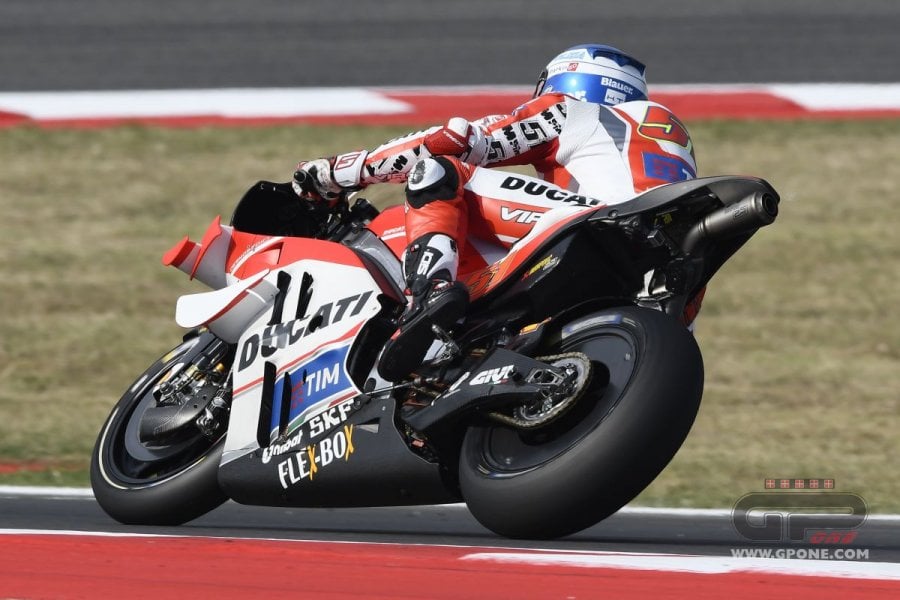 But the solution seen at Mugello is radically different from what has come before. As you can see from the image below, it is in fact a half moon shaped piece that covers the rear wheel, similar in conception to that mounted on the front wheel.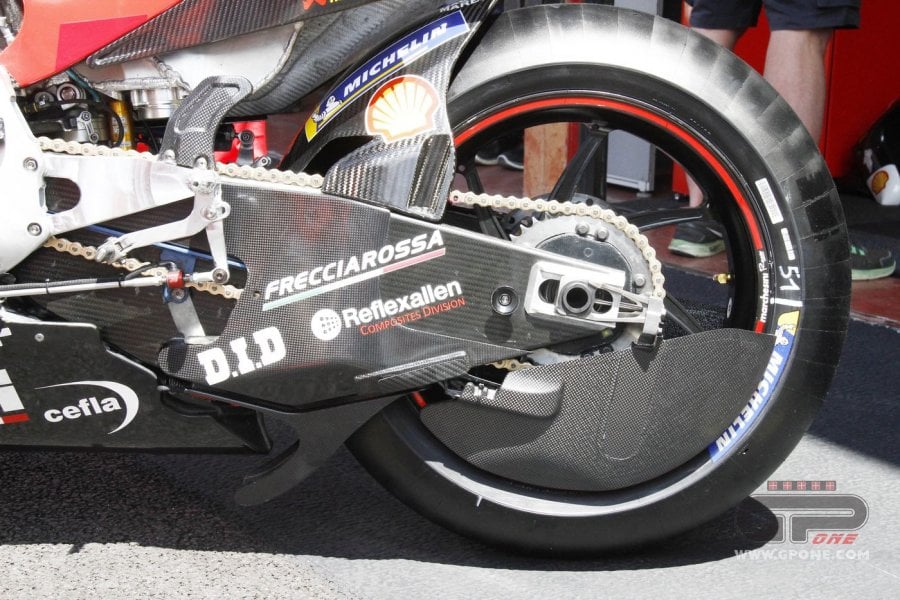 In this case, its function appears to be that of directing the air flow in the best possible way, the new appendage apparently working together with the front one and the spoon.
Only Pirro has used it so far, but if feedback is positive it may also be used by factory riders Dovizioso and Petrucci.
Share