Her name is Beatriz Neila, she was born in Madrid 17 years ago, and she already has a record that many people envy: the first girl to participate in Valentino's VR46 Master Camp organized in collaboration with Yamaha. Another thing to add to her already very rich curriculum, despite her young age.
In 2017, Beatriz was selected to race in the Rookies Cup and, this season, she's participating in the Supersport 300 World Championship riding the Yamaha of the MS Racing team, following in the footsteps of her fellow countrywoman and category champion, Herrera.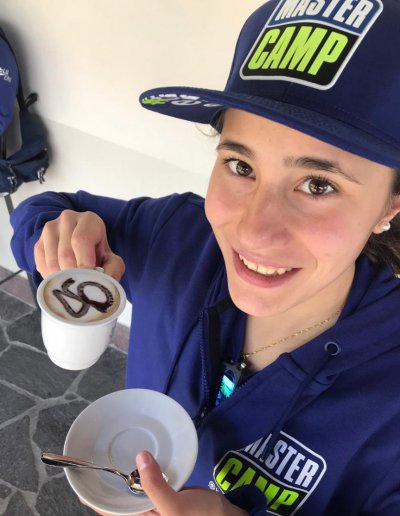 Neila is in Tavullia these days, learning every riding secret from Rossi and his staff. Five days during which Beatriz and her companions will share school desks, the gym, and handlebars.
"It's a fantastic opportunity ," said the Spanish female rider. "I hope I can learn a lot from the World Championship riders who I'll meet this week, and I'll make the most of this possibility. The day was very intense, with lots of emotions. We started training with Franco and Andrea (tn. Morbidelli and Migno) on the simulator. At the end of the day, we were on the track for the first time at the Ranch. The flat track is not an easy discipline, and I fell a couple of times, but it was a excellent experience."
Share