Kyle Wyman is pleased and with good reason. The technical material received from  Borgo Panigale was mounted under the watchful eye of the human support that also arrived from Italy, and then put to the test on the Pittsburgh track with decidedly comforting and positive results.
The Marelli electronics and a Ducati Corse engineer literally overturned and improved the character of the KWR bike, now with higher performance and at the same time more usable.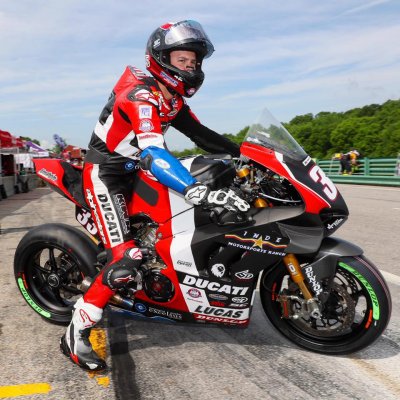 The New York state native gives his impressions after two days of testing.
"The bike works a lot better. The biggest difference is how I am connected to the bike. I have a more direct feel with the throttle and the bike now has full power compared to stock electronics. Mainly in the lower gears I could tell a difference. Yesterday we went faster than my R1 Superbike times from last year, so that is really positive. Finally I was able to test this bike and become comfortable because these first few races were without testing the bike."
What type of work did the Ducati engineer perform?
"Fausto, the Ducati engineer, was a big help in getting the electronics system set up and educating my electronics engineer on all the systems.We have been given many capabilities from Ducati Corse. We have much to learn but already I can see a path to success."
What goals do you want to set for yourself?
"My goal for next week at Road America is to reach to top-five battle and cut our distance to the lead in half, which I believe is an attainable goal. I am becoming a lot more comfortable with the bike which is giving me confidence, so we will see where we can go from here."
Share