If you get a sense of déjà vu looking at this fairing, we wouldn't be surprised. The idea for the new MV Agusta Moto2 fairing comes from the Cagiva C594, which raced with John Kocinski in the 500 class in 1994, characterised by its double, oval airbox.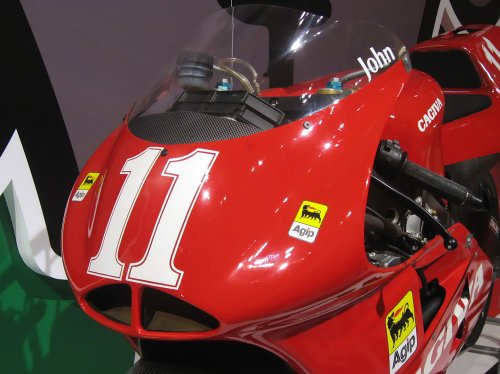 The F2 is designed by CRC (the Castiglioni Research Centre) in collaboration with team Forward, the past serving as a source of inspiration.
The brand-new fairing debuted with Dominique Aegerter and Stefano Manzi during this week's test at Barcelona. The goal is to find greater top speed, an area in which the MV is still suffering compared to its competition.
This is why a new aerodynamic configuration was used in Spain. Initial feedback is positive, although further tests are required.
"unfortunately track conditions were not ideal for this type of test - explains team manager Milena Koerner - Yesterday the rain slowed us down but it was the strong winds that really complicated our work".
It is uncertain whether we will see this solution at Mugello.
"According to the regulation, we can only make one aerodynamic update all season, so we need to be sure of the benefits of the new fairing  - points out Koerner - So, in coming days we will got to the wind tunnel for more in-depth tests, after which we will decide whether we need further tests or not".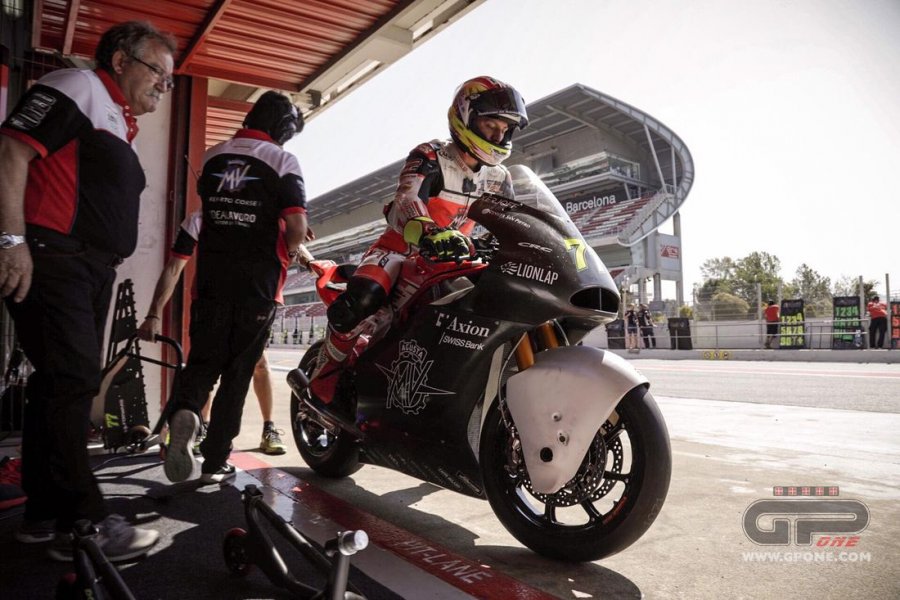 The shapes of the MV Agusta are definitely more appealing now, but it will come down to data rather than aesthetics.
The fairing was not the only new feature that riders had to test at Barcelona.
"We also had a new frame - reveals Aegerter, who completed 154 laps over the two days - Two very positive days, because I was able to carry out many tests, essential when developing such a young project. Not everything goes to plan of course, but I'm pleased with what we've found. Aside from the frame, I also had different swing-arms and now we need to analyse the data carefully to find the right combination. The MV race department is working well and working hard, and this motivates me".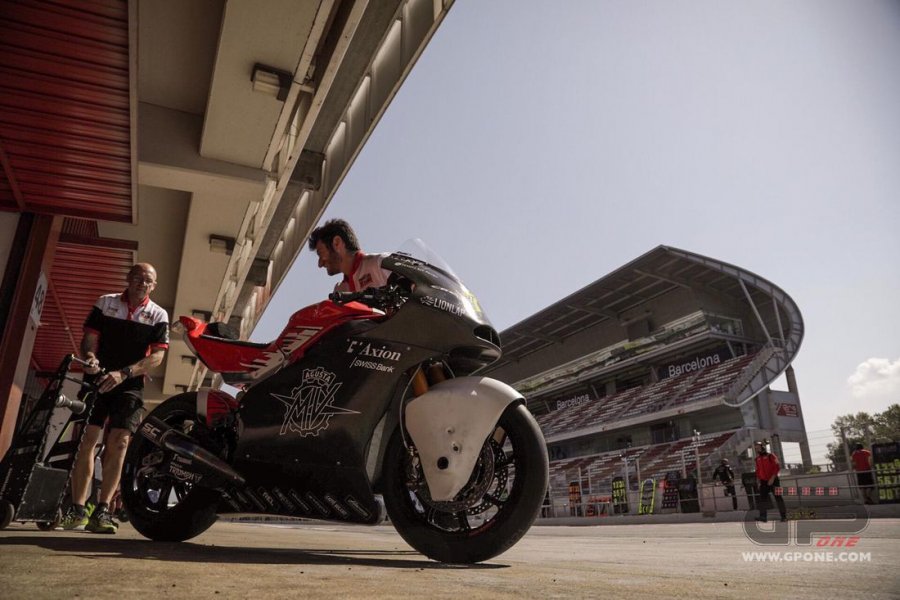 His team-mate Stefano Manzi was less lucky, suffering two crashes which prevented him from completing many laps.