The Imola racetrack has, for the past year, been in the capable hands of Roberto Marazzi, a former race car driver who raced in F.3 and in F.2 and with touring cars. A skilled enthusiast, he took to heart the fate of the Santerno circuit and strongly desires its rebirth.
"Imola has been in my heart since I worked with Maurizio Flammini (tn. former SBK organizer). We experienced and held wonderful, important events here with him and, as a former driver, I say that this is one of the most beautiful Italian circuits. A real track that does not originate from an architect's project, on a drawing board, but on the roads, and the drivers can feel this."
For the past ten years, however, Imola has lost its status as an elite racetrack.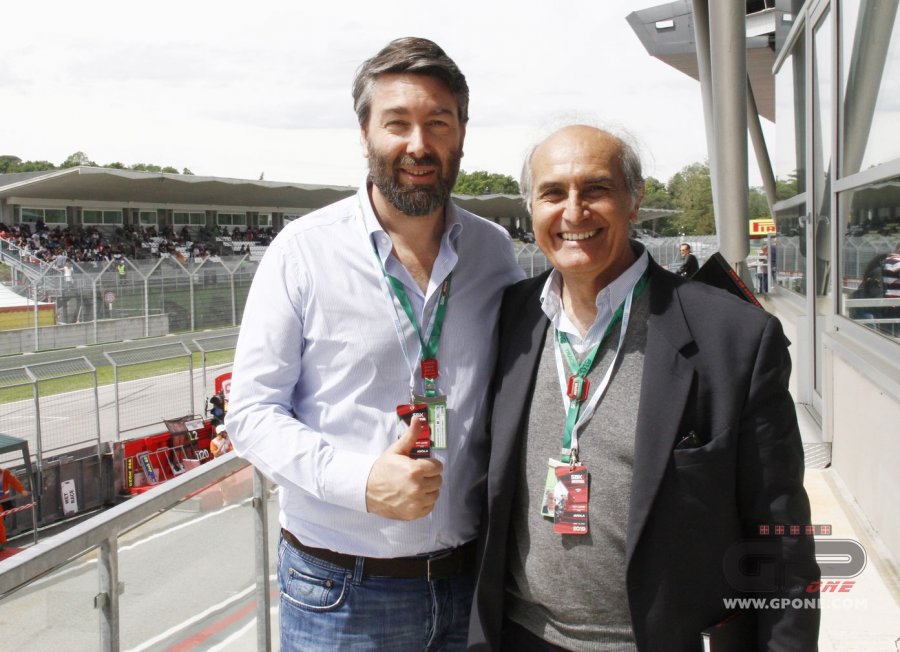 "Precisely from the end of 2006, and the F.1,  Imola hosted the Formula 1 Italian Grand Prix for the first time in 1980 and, subsequently, all the twenty-six editions of the Formula 1 San Marino Grand Prix (from 1981 to 2006). As for the World Championship, all four editions of the City of Imola Grand Prix (from 1996 to 1999), seven editions of the Italian Motorcycle Grand Prix (between 1969 and 1988), and two editions of the San Marino Grand Prix (in 1981 and  in 1983). Since then, also thanks to the encouragement of Uberto Selvatico Estense, president of Formula Imola, a lot of work has been done: escape routes, press room, a huge paddock. We're doing a great job and, today, Imola is safe, comfortable, certainly in step with all the other circuits."
A past full of glory, which certainly brings it to rival historic racetracks like Monza, Mugello, and Misano.
"The direction we are taking is to return to major events," continued Marazzi. "Today, we have Superbike and the Motocross World Championship.  To equip the track, we used part of the Rivazza hill, and to contain the dirt, a portion of the parking lot. This brought an audience and interest. Obviously, talking about F.1 again is difficult, due to the necessary financial resources, but we had a meeting with Dorna for MotoGP, which could be more approachable from that point-of-view. Moreover, they have four Grand Prix in Spain, why not three in Italy, and on a historical circuit?  Imola is a small incorporation, and even Francorchamps would like to return."
Do you think of talking to the teams, to the fans. What does Imola offer?
"Imola is a circuit open to everyone. Anyone who wants to come here to ride a motorcycle, check their car, do tests, present a product, can do it. Of course, there are some problems: we work almost 100 days less than the other racetracks, and this affects turnover. Initially, there was a bit of friction with the city council, but now they too have realized the importance of the racetrack - which is an economic driving force for the citizenry - so we trying to meet halfway. Speaking with the residents, we discovered that they too want the Dino and Enzo Ferrari active."
What are the short-term projects?
"The Endurance could be added. It 's growing, it's a less noisy type of competition, and even doing 6 or 8 hours wouldn't be a big problem. It is very well received in France and Germany, but  I also see that there is interest in Italy, and the number of Italian teams are growing. We're working in this direction."
Share