All the teams have prepared their bikes for the Jerez Grand Prix by now and, on the Spanish track, there's a flourishing of "spoons" -  the appendage attached under the swingarm first introduced by Ducati in Qatar and that was at the center of a complaint presented by the other teams.
After the FIM court found it compliant with the regulation, there was nothing the rivals could do but adapt. If in Texas it had been Honda and KTM that presented this appendage (albeit only for a brief test), it was Aprilia and Yamaha that reveled their device in Jerez during the practice session.
Iannone and also Aleix Espargarò had the opportunity to try out the spoon during the tests on Monday in Texas. The version brought to Spain was slightly modified after those tests and its shape very much resembles the solution that Ducati had presented.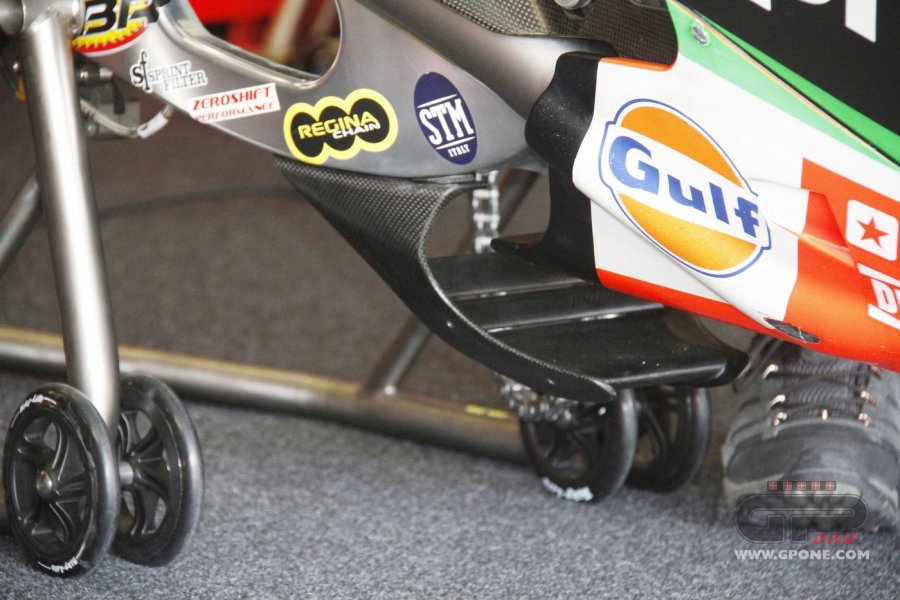 Yamaha's spoon is, instead, slightly more original: it has a wedge shape that protrudes towards the front. Three fins were chosen in this case, as well.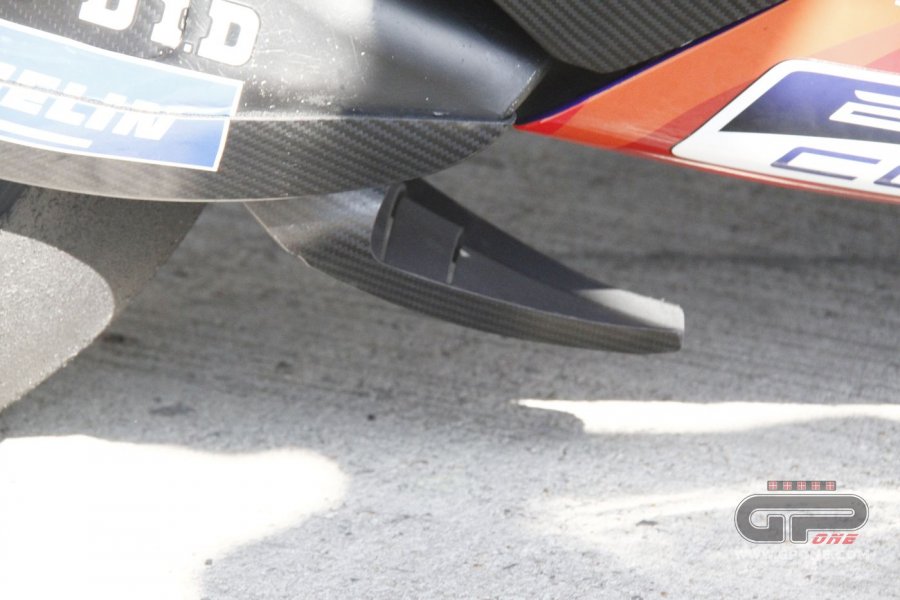 As we all know, everyone declared that the main function of the spoon is to cool the rear tire, but the truth is actually different. Once the regulatory appearances were kept up, the engineers have been trying to get the most aerodynamic downforce possible from the spoiler and, as is stated behind the scenes, the effects are far from negligible.
Share