Claudio Corti got it right: to be fast and win in MotoAmerica, it takes huge balls, especially on tough and treacherous tracks like the VIRginia International Raceway.
In 2018, Elias strutted his stuff there, taking home a double win, giving team Yoshimura the top step in both of the Superbike races. The team Suzuki Spaniard is headed there this year even more motivated and in great form. His two wins so far this season and the birth of a beautiful baby boy are galvanizing Toni who, well-supported by Suzuki, is anxious to take back the American scepter.
Team Yamaha is also after the title win. In fact, Cameron Beaubier is calm, yet charged up. The Californian and his R1 are flaunting the number 1, and not by chance, as a sign of the success which has in no way decreased the intention of repeating the performance, possibly beating Elias once again, as happened at Road Atlanta in the opening round.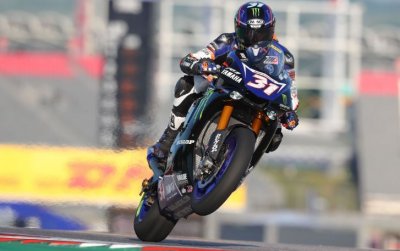 Keep on eye on "odd man out" Josh Herrin, Race 2 winner in Texas. Once he finds his groove, Elias' teammate in the Suzuki garage with the number 2 on his fairing will certainly not be watching trackside.  Also brimming with confidence after his wins in the 600 category, JD Beach heads to Virginia hoping to repeat his Supersport performance, with sights set on the podium at the very least. The rider alongside him, Garrett Gerloff, would also like a step on the podium, after battling rivals and bad luck since the beginning of the season.
Also contributing to the show will be Scholtz, Lewis and Wyman's Panigale V4 R, now with a new sponsor, a livery that includes Ducati red and, while waiting to test the Marelli electronics (the boys in Bologna have already sent ECU, dashboard and connecting cables to team KWR) Kyle will do his best to shine in the leading group, showing what he's made of.
Share