Ducati has doubled its presence in Rome and opened its second store in the capital. The new space dedicated to the Borgo Panigale bikes is located in Largo Oreste Giorgi n.5, just a stone's throw from Vatican City, in the same premises that, in the past, had already hosted the first, historic dealer in Rome.
The inauguration of the new Ducati store in Rome was an opportunity to have a good chat with Andrea Dovizioso, speaking of when he realized that his main rival, Marc Marquez, had made a mistake.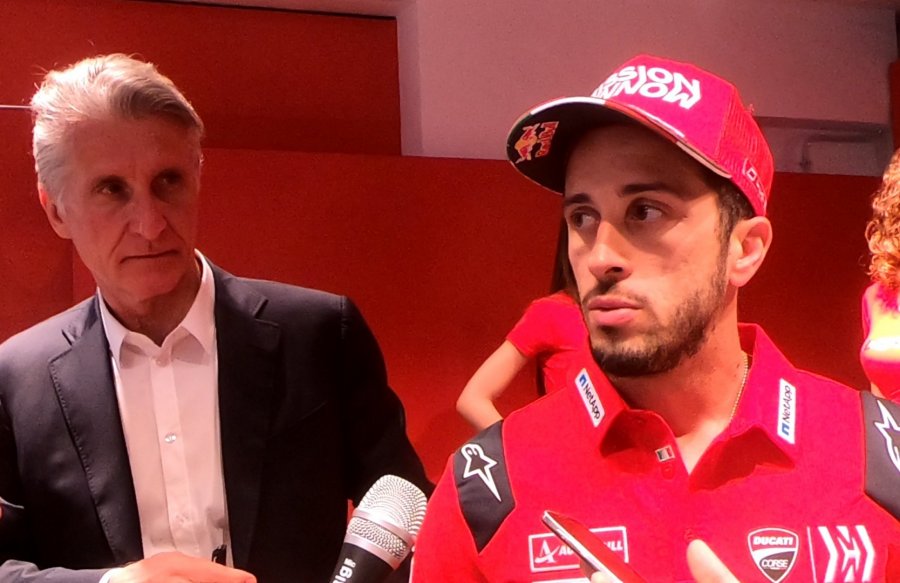 "In Austin, I realized that it was Marc who fell because I saw the yellow flags, and he couldn't have lapped someone," he said. "Then I saw his Honda on the ground: strangely he didn't fall but, when he is at the limit, he makes mistakes when he shouldn't... Did Valentino say he was excited? Well, I'd be lying if I said I didn't think about the world championship."
Perhaps cursing himself for not being there to fight for the victory.
"Rins didn't surprise me. He's going strong and has matured. Suzuki has also improved. As I already said, he'll be one more opponent for the world championship. For the victory, I don't think so. I started too far back but, for the podium, I didn't need much... one lap? No, a few hundred meters!"
Getting to the top of the world championship in Jerez is nevertheless a reason to be satisfied.
Dovizioso: "I used to see the approaching of the Grand Prix in Jerez or Valencia as a nightmare."
"We arrived in Jerez first in the rankings last year, as well. So, that's not the point. Over the years, I've learned to live race by race. The past can influence you. I work with people who know me well, and this helps because we're talking about small details that make you make a difference in managing the Grand Prix. However, we are in a better situation than last year. In 2018, we started wanting to gamble on the championship, but after a few races, we realized that we were not so balanced. Dovizioso: "I used to see the approaching of the Grand Prix in Jerez or Valencia as a nightmare. Now I don't. Last year, I won in Valencia and Jerez, without Pedrosa's and Lorenzo's collision ... I don't know, but compared to last year, we got better, and we came out unscathed from the last two races that were not favorable on paper. I've also changed on a psychological level,  and this has an enormous influence."
Marquez's in Austin was still an own goal.
Dovizioso: "In the past, we didn't beat Marquez because he limited the damage better than we did."
"In the past two years, we have not been able to beat him because he limited the damage better than we  did. He was on the podium, and we were not," said Dovi, who added: "It's true, however, that there are more competitive riders today. Now, it's more complicated to race directly in the Q2 than to get on the podium. There are more great bikes, but we're doing good, too. Even if Ducati always has the same DNA, it's the furthest from all others. I have to ride it differently but, luckily, I know it well. But, with Marquez, you still have to be careful because he's really strong. You can expect anything from him."
Like Valentino Rossi who, at 40, was one step away from the victory that has eluded him for almost two years.
"Valentino is never surprising. He is incredibly intelligent and, compared to a few years ago, he changed his approach to racing. In the sense that he no longer suffers defeats like he did years ago. If he did so, today, he would self-destruct. But that doesn't mean that when you're on the track you don't fight to win."
However, Dovizioso doesn't see himself on the track at Valentino's age.
Dovizioso: "I won't race until I'm 40, like Vale. Racing is everything for him. I have other priorities."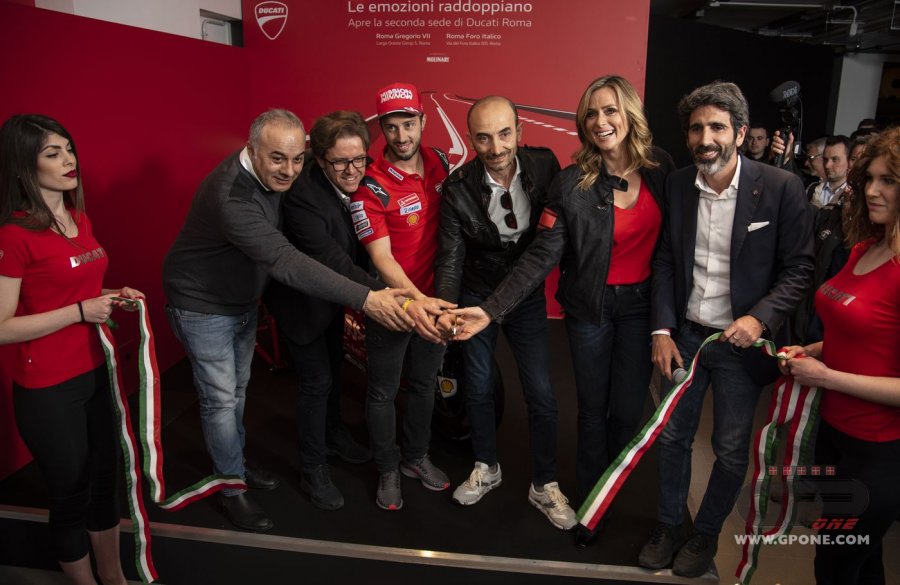 "Racing till the age of 40 and over like Rossi? No, I don't think I will. Not because I don't think I'm capable, but I have other priorities. I tip  my hat off to Valentino's desire to race, to go up against younger riders. But racing seems to be everything for him. Without the MotoGP, he'd feel worse. Even if he hasn't won for years. Each person lives his life in his own way."
Unbelievable if you think we're talking about a rider who has won 9 world titles.
"If I had won 9 world championships, I wouldn't still be in MotoGP. Each one of us has our own desires. This is fine with Vale because he has set up what we know. He changed his mentality, and he was intelligent even in this. He could no longer afford to approach defeats in the same way. Look what he did: he was able to manage Vinales."
He is, however, among the contenders for the title. But is it possible to win the world championship today without winning races? And does the fact that many can win make the difference?
"I don't think so. The world championship cannot be won without winning races. How many? Three or four. And how many different riders win races doesn't count much, and it doesn't make the difference."
In Superbike, Bautista is winning them all.
"I don't know Superbike so well to talk about it, but I know Alvaro very well because we have been racing together since the 125s, and we have the same manager, Simone Battistella. He worked a lot on himself and Ducati took a huge step forward with the V4. In the past, what he deserved didn't happen. But now he is in a definitely better personal situation."