2019 brings new features and new entries, and the arrival of three-time world champion Freddie Spencer on Race Direction's stewards panel is definitely a key example.
Former FIM President, Venezuelan Vito Ippolito was keen to hire 'The Fast', wanting a personality who the riders would recognise as an authority but who an also bear the weight of decision-making in the face of the media.
Spencer was the obvious choice, champion in 1983 and twice (once in 250) in 1985. he is the last rider to have won two championships ina s single season, with Honda.
A great rival of Kenny Roberts and then Eddie Lawson, Freddie was a real star in his day. Unapproachable for those not in his close circle but also polite and friendly.
"In my day there were rules, but there was no splitting hairs. Now it seems necessary. Why? Because times have changed, the environment is different, it's all different. How will I approach this new role? I'll take it one day at a time. I've studied the rules carefully. As I did throughout my carrier, I'll adopt a methodical approach".
Fast Freddie's first task as steward was to take part in the first rider meeting of the year, taking his place front and centre. In the photo, he appears alongside Franco Uncini, another former 500 world champion (1982).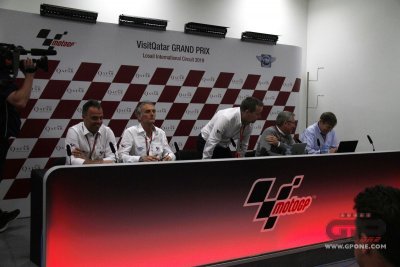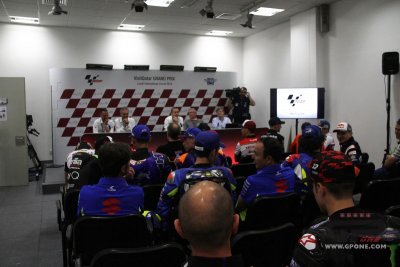 Share