The satellite team has pipped the factory team to the post as, while Rossi and Vinales' bikes will not be unveiled until next week, the Petronas SRT team's M1 machines, entrusted to riders Franco Morbidelli and Fabio Quartararo, have already been presented at Jakarta.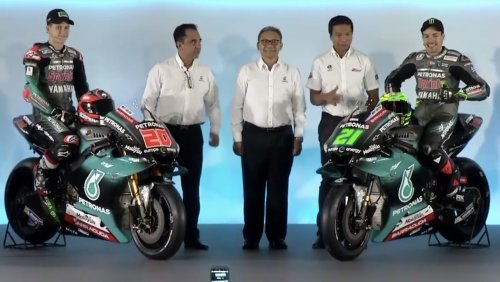 The bike boasts a black and green livery on which the petroleum sponsor's logo stands out, and is replicated for the teams competing in Moto2 (con Khairul Idham Pawi) and in Moto3 (con Ayumu Sasaki and John McPhee).
People are keen to see what the new MotoGP team will be able to achieve in what is the toughest class.
"To follow our dreams, this is the goal and this is why I am here- clarifies team manager Wilco Zeelenberg - Our mission is simply to be the best satellite team in MotoGP".
All the ingredients are there and although the team is making its debut, its technicians are managers are very experienced, starting with Zeelenberg and Ramon Forcada, Morbidelli's crew chief.
"I feel part of an important project and I'm pleased, I want to make the team happy by bringing results and I must thank everyone for having given me this chance. We made a good start in testing, but it's too soon to make any predictions".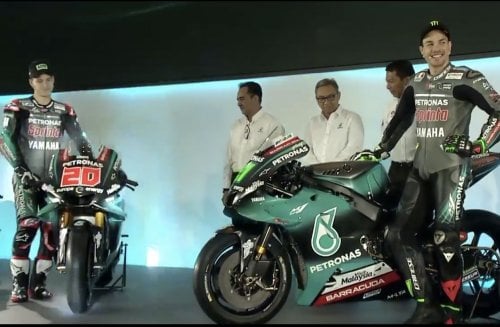 He is joined by rookie Fabio Quartararo.
"My first day in MotoGP was incredible. I know I have a lot to learn".
At the end of the day, no-one races to make up numbers the Petronas team has what it needs to do well. Razlan Razali, CEO of the Sepang Circuit and team principal, is well aware of this.
"Our aim was to enter MotoGP in 2020, so we're doing it one year early. We met with Carmelo Ezpeleta in Barcelona, during the GP, and in just 10 minutes we'd come to an agreement - he reveals- In June we began to build the team, which was a challenge, and have got it all done in six months. Many factors have led to us being in MotoGP, we've also been lucky, in that Yamaha no longer had a satellite team and Morbidelli was without a bike".
The team has high hopes across all three categories.
"in Moto3, we expect both Sasaki and McPhee to fight for the championship - states Razali - We'll also be in Moto2 with Pawi and I speak directly to him when I say that one of the two seats in MotoGP is for you, you have a chance to get there, you could be the first Malaysian rider in MotoGP with this team".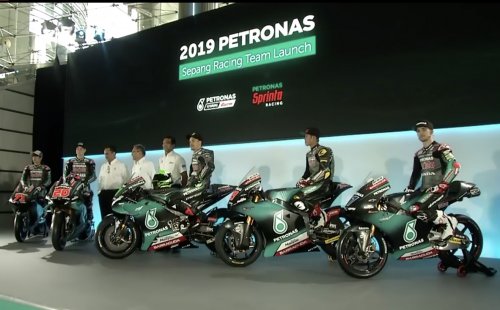 Significant pressure, but the Malaysian rider responds with a smile: "this is my third year in Moto2, I know I have to show my full potential".
Sasaki is also feeling confident, "The last two years have been hard, I hope to be strong right from the first races, with a strong team mate who can help me. I have good sensations, the first test was positive and I have a very professional team, we have all we need to be able to fight for the title".
Share