FIM has published the final release of the 2019 MotoGP calendar. Compared to what was announced in September, there are no changes and all 19 races have been confirmed.
The championship will begin with the evening race in Qatar on March 10th and end in Valencia on November 17th. The calendar is similar to last year's, although the summer break will be longer and will continue through most of July.
As for the Italian rounds: the Mugello race is scheduled for June 2nd, while the Misano race is  September 15th.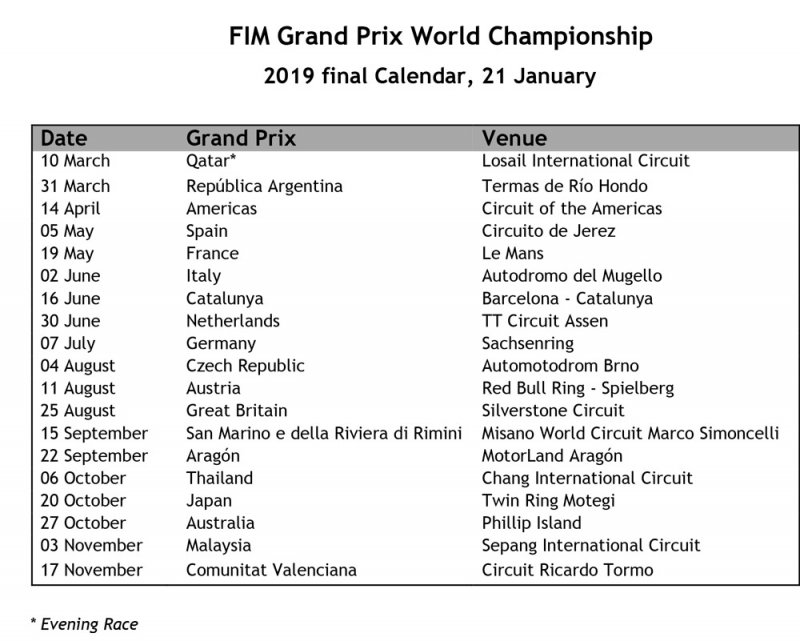 Share