It's always a pleasure to be, like the Green Day song, "Back in the USA".
Excellent seasons in Supersport 600 with an overall score of 2 wins and 16 podiums, followed by a bland year in Superbike astride the team Triple Honda that ended early: Patrick Jacobsen, the 25 year-old red, white and blue talent, has decided to head home to restart in the medium engine size category astride a Yamaha R6.
Hailing from New York state, "PJ" has signed with the HSBK/Celtic Racing team which will provide the rider with a four-cylinder from Iwata, the strongest 600 on the American continent as well: "I want to thank HSBK and Celtic racing for this opportunity - Jacobsen said - I'm ready to get started with them right away, and I'm looking forward to a very strong year with them. We are all very motivated and ready to do what we can, and believe we can achieve great things.".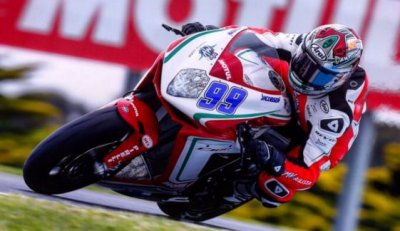 In the World Championship, PJ wore the colors of Kawasaki, Honda and MV Agusta, achieving outstanding results and becoming one of the few Americans to do well abroad. Along with Jake Gagne - Red Bull Ten Kate rider - Jacobsen was one of the stars at Laguna Seca and the only Yankee left on the track after the retirement of Jason Di Salvo, another New Yorker from the Big Apple.
Highly skilled at controlling the bike in drifting, thanks in part to lots of dirt track training in the summer months and on icy surfaces in the winter, PJ seemed to be on the brink of walking in the footsteps of big names like Colin Edwards or Ben Spies, but this year did not go as smoothly as he had hoped and the results just didn't come. 
Also seen in action years ago in the 125 class and protagonist of the Suzuka 8 Hours with the factory HRC team, Patrick is stepping down - for the moment - from the "Honda train" after a season below is athletic potential. For him, with the number 99 on his top fairing, a return to his roots could be the right chance to relaunch a career that is very much still to be written.
Share