The test over, and as we conduct this interview, a background rumble can be heard in pitlane at Jerez, the stage for testing of the first 12 Energica electric bike that we will see on track in 2019.
But it's not the MotoE machines unleashing such a powerful sound, but rather the Moto2 riders out with the new Triumph three-cylinder, which replaces the Honda CBR600, used from 2010 up until the recent Valencia round.
Over the years, Alex has competed with a 125 and 250 2-stroke, Moto2, Superbike and MotoGP bikes. Despite the silence offered by the Energica and the automatisms required when riding a bike with clutch control and gear lever, De Angelis has experienced some new sensations: "I was pleasantly surprised, right from the first morning - explains the San Marino native - despite the wet session. My impressions were immediately positive, the Energica is straightforward in its reaction, stable. Regardless of the corner, the throttle response is prompt. The MotoE is not linked to riding style or any one turn, it depends on how and when you accelerate".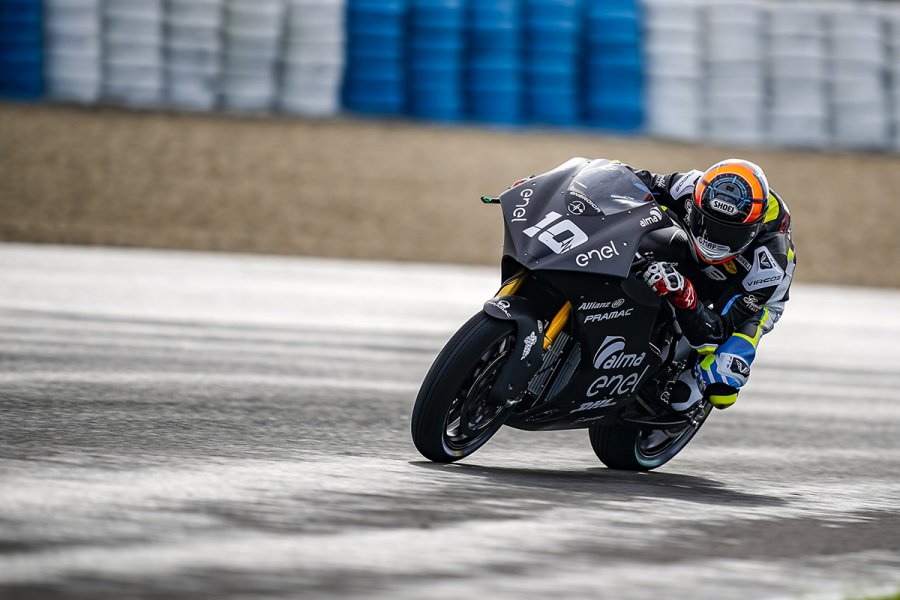 Riders are worried the bike might be too heavy.
"No, I don't think you really notice the weight, not at Jerez anyway, probably because the track doesn't have any fast sections".
What impressed you? 
"There's one area where I need to build confidence - at the hard braking points, I need to get used to the engine brake and rear brake - the rear wheel locked a couple of times and that caused me to lose feeling".
Alex will have time to get to grips with the Energica: "I need to ride more and work to understand how to best exploit it -  states De Angelis - I had fun today anyway, it's great to take it to the limit though we need to work on the fork and rear shock to be even faster. It's a question of set-up, the Energica will be even faster if we find the right one".
Share