On what was his best day as a master, Valentino made a mistake and experienced one of his worst days as a rider. Success for Bagnaia and Marini may have helped stave off negative thoughts, with the knowledge that there are guys working to take the reins from him when he eventually retires. And there are those who are worse off, like Ducati, first with the Lorenzo curtain raiser and then bikes that sank at Sepang despite a lack of rain.

Martin is Moto3 champion. The Spaniard deserved the title while Bezzecchi deserves a round of applause.
THE GOOD – When he arrived in the Moto3 championship, Team Italia bosses suggested that he find himself another job. That team no longer exists, while Francesco Bagnaia is Moto2 world champion. Perhaps it's no coincidence, but it does prove that every lesson is a useful one. Pecco has shared his success with the good guys, who recognised his potential. His future lies in MotoGP and there is no better time to start.
THE UGLY – For the way he's ridden and the bad luck he's suffered this year, Marco Bezzecchi deserved to be fighting for the Moto3 title all the way to Valencia. This didn't pan out but the Italian "dark horse" shouldn't have any regrets. In less than a year, he's gone from extra to protagonist, going head to head with an exceptional Jorge Martin. His disappointment will fade, his talent definitely won't.
THE BAD – He put together just a handful of steady laps, and yet he was still one of the stars of the Malaysian GP. First the stand-off with Ducati over the matter of one million euro, then the insults directed at Dovizioso on Twitter: Jorge Lorenzo kept himself busy at Sepang, despite not riding. The problem is that the Majorcan is doing all he can to put himself on the side of wrong when he might be right. He's not bad, he's just made out to be.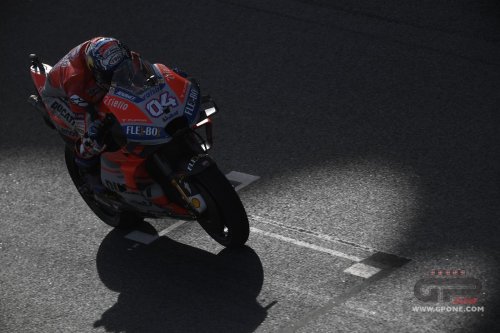 THE DISAPPOINTMENT – The red bikes were well off the pace, embarrassingly so. it's true that rain assisted in the last two wins at Sepang, but seeing the Ducatis struggling at a track comprising long straights came as a surprise. Dovizioso and his team are working to understand what happened, let's hope it doesn't take long.
THE CONFIRMATION  – Perhaps they will now stop calling Luca Marini "the brother of". It was definitely his own wrist twisting that throttle at Sepang, and not that of his relative. "Maro" has responded to criticism with his results and his win is the result of continuous work and growth. Many will want to climb onto the winner's chariot, but he deserves to enjoy it alone.
THE SURPRISE  – This time the tyres stood up to the pressures inflicted by Rossi and Marquez, two riders who are not exactly shy when it comes to the throttle. The result was an old school race, less about the passing and more about the images of two riders at the limit. So we congratulate Michelin, also because Tim, their friendly press officer, has promised us a crate of champagne at Valencia. Cheers!
THE MISTAKE – It wasn't just Valentino who was left disappointed at Sepang, but the fans too, the crowd having hoped for a Rossi-Marquez duel. Rather like arriving at your favourite restaurant only to find it closed. Plain rice all round in Sepang.
THE PASS – Perhaps you didn't even take note while watching on the TV, but the 100,000 strong crowd had eyes only for him. Adam Norrodin started the race from pitlane before carving his way through the field and reaching the leading group. He then crashed, got back up and crossed the line last. But there's not denying he put on a show.
THE INTERESTING FACT – We'd never seen a rider and bike enter a changing room for a quick on-track costume change before. That's more or less what we got, as it took several minutes to transform Bagnaia and bike into a knight and his steed..
I TOLD YOU SO– Dovizioso on Saturday: "come rain or shine, we'll be competitive in the race". Tertium datur est.