Having completed its fourth full season, the fledgling MotoAmerica championship is enjoying popularity with the motorcycle racing community and a large specialized public following in the niche, but truly demanding U.S.A.
Under its own brand and with the approval of the AMA (American Motorcyclist Association), the top authority in the American two-wheeled racing world, collaboration will be extended for 10 more years, during which the synergy between the staff made up of Wayne Rainey, Chuck Aksland, Terry Carges and Richard Vamer will work with the historic American association to promote and organize motorcycle track racing in the best possible way.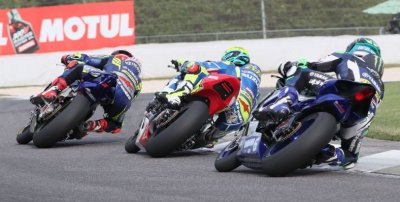 As the sanctioning body for MotoAmerica, the AMA approves and enforces the rules of competition, licenses riders and crew members, and approves production motorcycles for competition, along with other organizational responsibilities.
As the promoting organization, MotoAmerica secures dates and venues, negotiates sponsorships, manages the fan experience, develops viewership, and works closely with the AMA to establish and maintain a class structure that best showcases both motorcycles and the racers who pilot them.
The AMA President and CEO is pleased with the new agreement: "Rainey and the entire MotoAmerica staff have demonstrated a commitment to fairness, promotion, organization and hard work that continues to advance the state of motorcycle road racing in America" - Rob Dingman said "The AMA values its relationship with MotoAmerica, and we're honored that MotoAmerica will continue to crown professional AMA road racing champions well into the future."
Share