Who doesn't miss the 250 class and who wouldn't want a Yamaha two stroke twin in their garage?
When Moto2 appeared in 2010, replacing the glorious 250 class, almost everyone turned up their noses because the engine used was the (already old at that time) Honda CBR 600.
Time then passed. In 2010 the title went to Toni Elias on a team Gresini Moriwaki, before the baton was passed on to Stefan Bradl with the Kalex, in the year of the accident that almost put an end to Marc Marquez's career. In 2012, Marquez won with the Suter, then Pol Espargarò, Tito Rabat and, for two consecutive seasons, Johann Zarco on the Kalex, right up until the 2017 title, won by Franco Morbidelli on the same bike.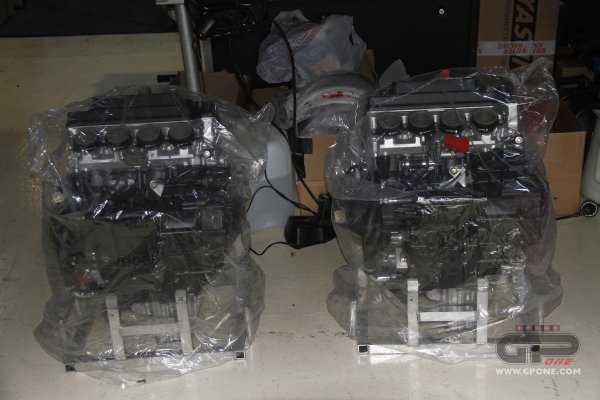 This season is set to be the last for the Honda CBR 600. The title will go to either the German Kalex of Bagnaia or the KTM of Miguel Oliveira. Franco has won 6 races, Miguel only 2, the Italian holding 234 points to Oliveira's 215.
So.. how would you fancy owning the engine of one of the two title fighters? Speedweek tells us that they are up for sale!
Yes, because the company that manages servicing, ExternPro, in agreement with Dorna, has decided to sell the engines, seeing as the new Triumph Daytona R 765 cc 3-cylinders will arrive for 2019.
Each engine has around 6000 Km of life, but there is no sign of the phrase, "carefully kept, never used on track". They cost 1950 Euro, but with no guarantee of mileage.
Anyone interested can contact Asier Maldonado at [email protected] or call 0034-978 877 848.
A word of advice for Franco and Miguel, please don't wring the throttle too much in the final races!
Share