One last lap around the track, not very fast, but finished off with a drift into the short straight at Barber Motorsports Park, the pit wall crowded with mechanics, journalists, race staff and rivals. Yes, rivals, but all friends, united in a final farewell that was more like an "until we meet again" than a goodbye.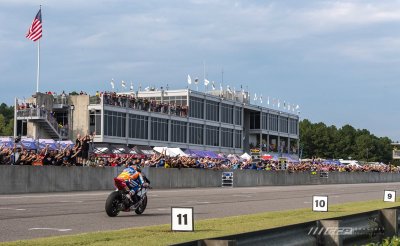 Anyone who has known Roger Lee Hayden loved him. The youngest brother in the most prosperous racing family from Kentucky is exactly like the unforgettable Nicky was: polite, fun, honest… and fast.
And to think that as a kid, Roger was rather stocky - to avoid saying 'fat' - and he divided his time between a minibike and a jelly donut, but the long motorcycle racing career of number 95 lasted 20 years and he did well in every category he raced in. The seemingly endless afternoons spent on the flat track at the Hayden home built him up physically and taught the youngster from Owensboro how to drift, both while braking and while accelerating, typical of the American riders.
Obviously and understandably devastated by Nicky's untimely passing, Roger continued to race with courage and pride, mainly for him. His final win, in 2017, was celebrated by the Suzuki rider with eyes and arms raised up to the heavens in a solemnly religious silence, just as his family religiously came together in Alabama for the farewell to racing of one of their kids.
Solemnly and professionally, the teammate to Spaniard Elias announced his intentions to retire months ago, but he still gave 100% to team Yoshimura, which would like to keep him on in some other capacity, perhaps as a manager.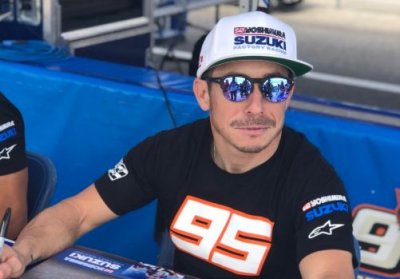 There is not much to say about Roger's final race because, to be honest, it was not the best of the many he had ridden in his career. Besides the dedicated celebratory helmet, the most beautiful thing was seeing the Hayden family take to the track to celebrate after the checkered flag, amid the throng which crowded in for photographs with them in the paddock.
Patriarch Earl, who wept and rejoiced for Nicky and supported Roger as much as he did Tommy, had a sign with his son's name and the former MotoGP champ's number 69. In this wonderful and fascinating environment, as ruthless and cynical as it may be, people like the Haydens will be missed. People who, besides being winners on bikes, will forever be champions in life.
Share