It rained (and no small amount) at the New Jersey Motorsport Park, making the track slippery and treacherous for those who risked too much.
In these conditions, Josh Herrin felt right at home. The team Attack Georgian rode his Yamaha R1 expertly from start to finish in first place, taking home his second win of the season, an undisputed win with the former Moto2 rider crossing the finish line with an advantage of more than 37 seconds over Mathew Scholtz.
And yet, Herrin's weekend had begun with a terrible scare on Friday in practice: going wide in an off-track excursion on a fast sweeper, Josh risked taking a bad spill, almost colliding with a sign. The American skillfully brought the bike back on track, avoided the danger and pulled it up into a stress-releasing wheelie that pumped him up for the race.
It was a race which, in what seemed like the universal flood, Josh won undisturbed. At least that was the impression, because: "Warm-up lap, I was scared - he revealed in the media center - Start of the race, I was scared. We got a really good start, despite sitting on the grid like a little baby complaining about having to race in the conditions that we're racing in, and somehow I just pulled something out of my ass and went. Now I want to do it in the dry."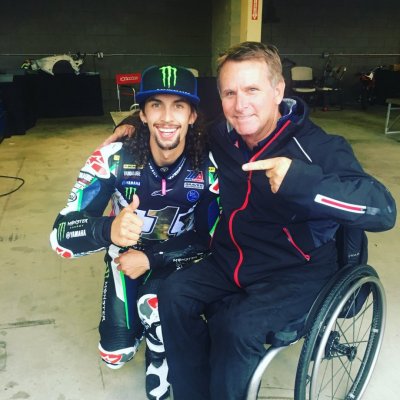 The second step of the podium went to South African Mathew Scholtz, a consistently fast rider and winner of one race this year. Third place went to the leader in the overall standings, Cameron Beaubier, with a Yamaha-dominated race. Cameron decided not to risk a crash since the rider who did, through away his chance of making life difficult for Beaubier down the end.
Who are we talking about? None other than the rider on what could have been the most competitive Suzuki on the track: Toni Elias crashed out, taking home a zero and leaving Beaubier in the lead by 72 points. It will be next to impossible for the Spaniard to take his second title in a row – a title that is all but in the Californian's hands and which would make it a total three for him.
Roger Lee Hayden and Cameron Petersen took the GSX-R and the factory Honda into the top ten, where we also find Danny Eslick on his BMW.
It's a done deal in the Supersport category. We were already sure of it and confirmation arrived today: with 12 podiums out of the 13 races held, JD Beach has won the championship with his team Monster Energy Yamaha R6. The third step of the podium, behind winner Debise astride his Suzuki and Gillim on Yamaha, give Beach his second (and well-deserved) title trophy in the American medium displacement class: "I've been working my butt off this year - he said in the paddock - We've been lucky at times and good at times. We put the whole year together."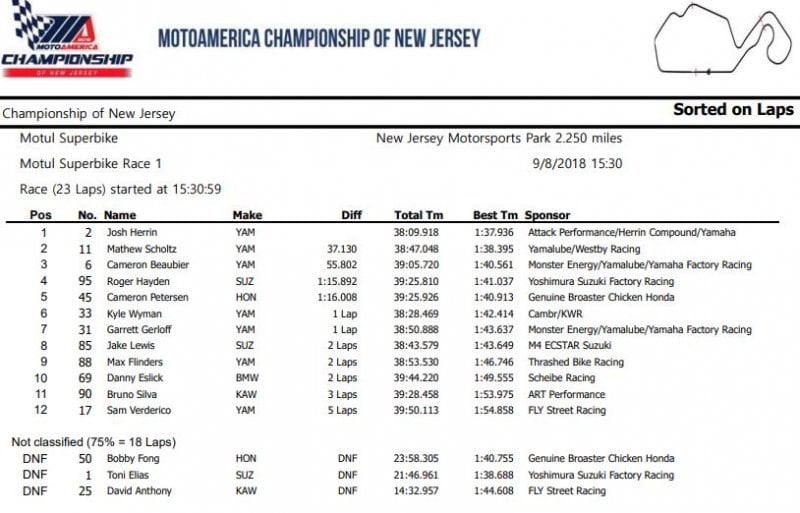 Share