It's time to head for New Jersey – East Coast – for the next-to-last round of the 2018 season, with defending champion Toni Elias 56 points behind Cameron Beaubier, leader with his team Monster Energy factory Yamaha.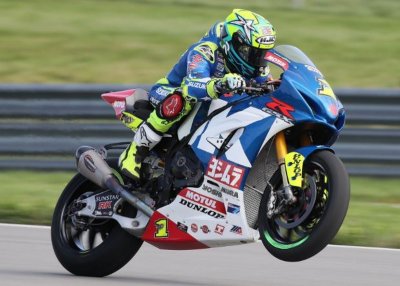 GSX-R against R1 and the Spaniard who will need to make up ground on the Californian who, for the time being, already has one hand on his third American title. There are still 100 points up for grabs, so mathematically, Elias still has a chance, but with Beaubier on such a positive trend, the former Moto2 world champion will need to beat his closest rival first and foremost, hoping that he has a bad weekend as well.
Will it be the last train for Toni? Should all the combinations and the two race results work in his favor, the final showdown will come in Alabama in two weeks. Considering his double win last year here, Elias likes the New Jersey Motosport Park a lot and he is ready to do whatever it takes to win: "For team Monster Yamaha, the championship is honestly easy (now) - the number 1 rider said - It's like the situation I had last year. I'm the one who has to risk, so let's do it and we'll see what happens."
Beaubier did not race on this track in 2017 due to an injury. For him, two top-three finishes would seal the deal, allowing the Californian to equal the number of titles won by Ben Spies with Suzuki.
The loose cannons are Josh Herrin - on the top step of the podium in Pittsburgh - Mathew Scholtz (who, according to many, rides the nicest bike on the track), Roger Lee Hayden - eager to do well before hanging up his leathers - Garrett Gerloff (Beaubier's teammate) and Jake Lewis, a young man who is improving rapidly. Keep an eye on Kyle Wyman too, a key player last year. We should point out that there are no team orders in the USA, so Elias and Beaubier will be going head to head without any obstacles or miscellaneous intrusions.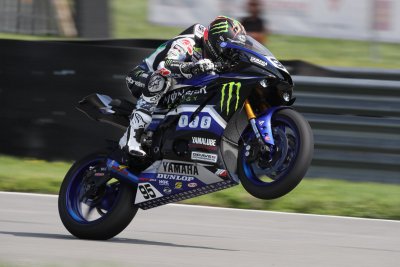 In Supersport, JD Beach has (almost) won the championship. With just two points that he'll have the chance to earn between Saturday and Sunday, the team Yamaha rider can clinch the trophy with his factory R6 and then think about the final parade in Alabama.
Beach, fast on the track and a star in the paddock, is being eyed by team Suzuki Yoshimura, which would be happy to entrust a GSX-R Superbike to him in 2019. JD would like to move up to the MotoAmerica top class with the number 1 in his pocket and he'll give it his all to make that happen. Up to now, the various Debises, Gillims and Princes have been unable to do much to stop him.
Share