With Spaniard Tito Rabat out of the game - and who knows for how long - team Avintia has decided to field a 22-year old French youngster at Misano, one already seen in action in the WorlSBK series with the Kawasaki of team Grillini in 2015 and the Superstock 1000 the following year with the Pedercini team.
His name is Christophe Ponsson, a native of Leon, and he is currently racing in the CEV Superbike series as well as the French national championship. Come Friday, he will climb aboard the white and blue Ducati Desmosedici, completing the team's line-up for the weekend.
This will be Ponsson's first ever appearance in the world championship, though he does have the advantage of knowing the Misano World Circuit. The Desmosedici is totally new to him though, as are the prototype Michelin tyres used in the Top Class and other details such as the carbon brakes and advanced electronic management.
Christophe is amazed at having the opportunity to line up alongside the likes of Rossi and Marquez in the GP championship: "I'm super happy and excited - exclaimed Ponsson - Racing in MotoGP is the dream of any rider and I still can not believe that on Friday I will be on track with them. I know it will be difficult and I will have to learn many things in a very short time, the bike, the carbon brakes, the Michelin tires, but I am willing to enjoy and learn."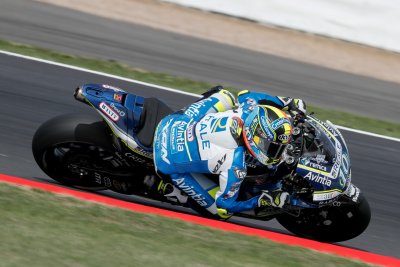 As a result, Belgian rider Xavier Simeon is 'promoted'; having begun the season on the "old" Ducati, the #10 rider will thus take Rabat's GP17, with the aim of improving his performance: "in the hope that Tito is back soon, I'll try to get close to his level - promises Xavier - making the most of this chance the team is giving me".
Share