Our colleague Dean Adams, from Superbikeplanet, had received a signed visor from Nicky Hayden as a present. The two were friends and Dean held her like a relic.
But Adams is also a friend of Kenny Noyes, who had a serious accident at Aragon in 2015, during the Spanish Superbike championship.
 So Dean decided to auction his $ 5,000 visor on Noyes' GoFundMe. And to his surprise he saw that it was none other than Kevin Schwantz who bought it. A nice gesture, made even greater by the fact that the legendary # 34 has in turn returned the visor to increase the amount needed to help Kenny Noyes in his long rehabilitation.
Anyone wishing to participate in fundraising can click HERE.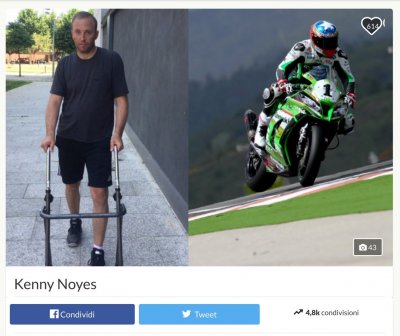 Share