Cars and Formula 1 made Arturo Merzario famous but at 75 years of age the cowboy on four wheels is still enamored with anything and everything that has an engine, climbing aboard Dario Marchetti's Ducati Panigale Final Edition 1299 R.
He did so at the Tazio Nuvolari track in Cervesina, completing twenty solid laps.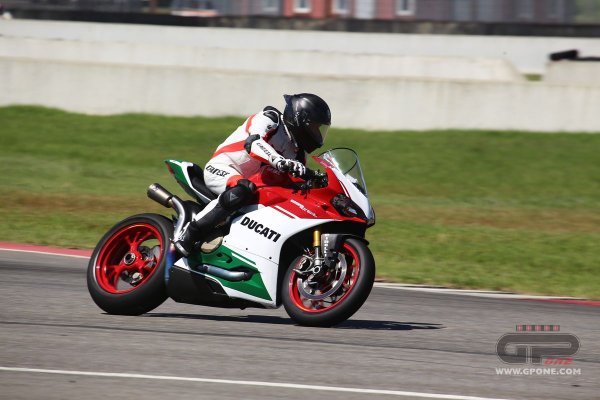 "I was really lucky to have the chance to test a real bike - commented an excited Merzario – Dario Marchetti had promised me, and I was really looking forward to it. We'd arranged to do it during the afternoon and at 1pm I was already at the track. Fantastic! I ride regularly but usually it's a Harley-Davidson, two in fact, a 883 and a Heritage 1700. We chug along, I go out with my wife. It's something totally different".
While this on the other hand…
"This is out of this world. A real bike. My 1700 has a lot of horsepower too but you have time to smoke a cigarette before it takes off. While the Ducati nails you to the seat as soon as you open the gas! I only did twenty laps, for fun, and was careful not to do any damage - there were real riders on track and I didn't want to bother them".
Merzario also makes a surprising admission.
"At the start of my career I raced bikes. I completed my first race at Ghisallo when I was 12, with a DEMM; I got a cup but only because I was the youngest. Then I also raced with a  Rumi Junior 125, a Ducati Elit and an Isomoto. As soon as I got my car licence I left the bikes alone. Precisely 20 years later I raced with an Iso once again, but it was the Formula 1 car, built by the son and designed by Frank Williams".
 
Photo Nivola
Share