At Brno, the Kawasaki Provec team practically dominated Saturday's race, with Johnny Rea topping the rostrum and Tom Sykes coming home in third, once again confirming - as if they needed to - that they are the team to beat.
Things took a turn the following day though, when an incident involving the Kawasaki pair led to a double zero, Rea crashing out while Sykes was stuck back in sixteenth place. The episode led to controversy between the two riders, who are now California-bound.
If they want to retain their advantage in the manufacturer's standings, the two riders need to avoid any more own goals; Rea has a clear lead in the rider's standings but wants to boost his tally of race wins, Sykes is lying fourth and wants to win before deciding whether to stay in the same team or opt for a change of air.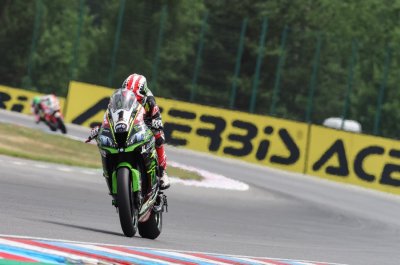 In 2017, Johnny won race 2 at Laguna Seca, a track that is challenging even for those who know its secrets: "Laguna Seca is a great venue for Superbikes and I'm very excited to go there after Brno where we had been very strong. The American fans always bring the atmosphere, so if we can organise some good weather we are in for a great weekend. The circuit itself is very demanding and we have to concentrate on Friday to understand the bike and enable us to challenge for wins. Turn one is one of the most thrilling corners on any circuit so I'm already looking forward to my first lap!"
Sykes s also keen to make up for the zero of the Czech Republic; Tom has always won in the USA before now, so we should be in for a fight: "I am ready for America. The whole journey to the USA is a pleasure and the fans are absolutely fantastic. Laguna Seca is an adrenaline-pumping circuit and it certainly gets the blood flowing. In places like turn one you have to be pinpoint accurate. At another few corners, including the top of The Corkscrew, there are some blind entries. It is such a short track and very demanding, so there is absolutely no place for rest. You have to be on top of your game there."
Share