We're only at the mid-season point but it's already time for a divorce: Czech rider Ondrej Jezek and team Guandalini are splitting after the rider's latest home round at Brno.
Results proved somewhat lacking for him and the team - of the 14 races run, just 2 championship points scored, despite the rider's speed and team's hard work, proving that it's not easy to stand out in Superbike.
Having concluded the recent races in front of his home crowd, Jezek himself confirms: "the decision has been taken by the team, not by me. So you need to ask Mirco Guandalini about the reasons behind this decision; he maintains that I spoke ill of the team but this is categorically untrue".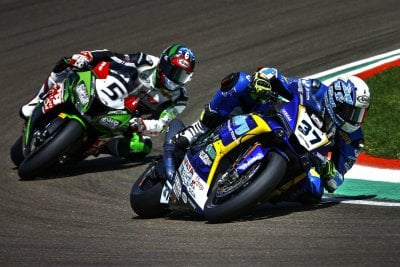 Who will take Jezek's place? The R1 is free and Laguna Seca is just around the corner... Many names have been mentioned, the most likely being Karel Hanika, former Moto3 rider, also from the Czech Republic. Karel has competed in the World Endurance championship for a while now, a series that has relaunched his career, after a spell in the Spanish CEV championship.
Share