One small but important step at a time, the new MotoE is defining its technical and sporting foundations ahead of the new 2019 series dedicated totally to electric-powered bikes with Michelin tyres, in accordance with an already signed agreement.
As it has already done for years in Moto3, Italian firm Dell'Orto will supply technical support for the first three years to teams entered into the championship, who will be able to use the data acquisition system specifically designed for the specifications of these bikes: the package includes data loggers, the inertial platform, the sensors for the suspension and brakes and the tyre monitoring system.
The FIM Enel MotoE World Cup, as we've known for a while, will run alongside certain European world championship events, thus flanking Moto3, Moto2 e MotoGP; an important commitment for Dorna, that handles the organisation of this event: "To have a company such as Dell'Orto on board with MotoE is an important step, sharing as we do our commitment to progress and new challenges"  - commented Pau Serracanta, Managing Director of the Spanish firm.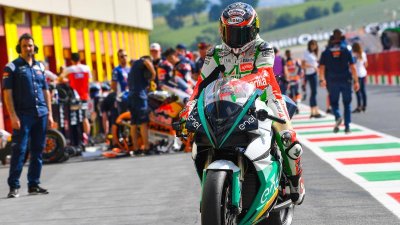 Dell'Orto will supply its technology for the 2019-2021 period; Andrea Dell'Orto, vice-president of the Italian company is very pleased with this new challenge: "In the near future, sustainable mobility will be based on different solutions that combine electric propulsion with the combustion engine and Dell'Orto wants to take part in this challenge, investing in new technologies in MotoE." Dell'Orto, born in 1933, will turn 85 this year.
Energica, already seen on track in the hands of riders like Loris Capirossi, Simon Crafar, Sebastian Porto, Colin Edwards and Max Biaggi, will also be out at Barcelona with Alex Criville, 1999 world champ with the Honda NSR 500.