Not just tests for Sylvain Guintoli, but races too. Not only will he wildcard at Brno, the Frenchman will also take to the starting grid at Barcelona, a track at which the former Superbike world champion has already completed positive tests on board the Suzuki GSX-RR in the official team Ecstar colours.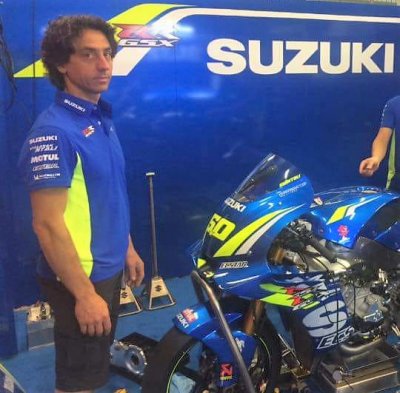 Montmelò is not a new track for Sylvain, who has raced there with the 250 2-stroke as well as various MotoGP bikes; Guintoli will therefore return to the track following three appearances in 2017 (at Le Mans, Mugello and Barcelona), flanking Andrea Iannone and Alex Rins.
There to support "Guinters" will be 11 Japanese technicians and well as one Italian, Tiziano Verniani, who has great experience ranging from MotoGP to Superbike and has worked with the likes of Biaggi, Corser, Haga, Laconi. Davide Brivio has thus selected him for his qualities and skills: "I will coordinate work in the garage, as I'll be the most experienced of those working with Guintoli. We did well during the Barcelona test, it was fantastic to work with Sylvain and the factory Suzuki. We hope to do well, perhaps bringing home a few points".
Guintoli has everything he needs then, and he won't be looking to just finish the race; a few points would go far in confirming the efforts of rider, staff and Suzuki alike.