In Argentina work to complete the new El Villicum circuit continues day and night, in the knowledge that – as already officially confirmed – the mid-October race will be going ahead.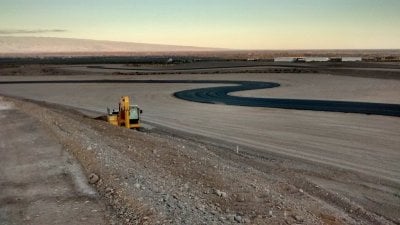 A great opportunity for the South American country that, as well as hosting the MotoGP at Termas de Rio Hondo, will also have the Superbikes, sure to attract a good crowd in that part of the world.
The new track has been completed. As we can see from images provided by our colleague at Fox Sport South America, Damon Mauricio Gallardo, the asphalt is down and the track layout, from what we can see, looks interesting... long straights, slow turns and some fast, flowing turns.
The paddock area is also well on the way, with the garages currently being built. The press room is also starting to take shape; good news for the championship's staff. Other structures are in progress and, if all goes well, this will soon all be in order.
There is one doubt though, looking at the pictures: where will the paying public sit? Right now, there are no artificial or natural grandstands, the area around the track is mountainous but that of the circuit itself is flat, so there's no way to see the races from the hills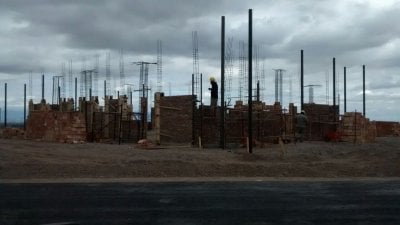 Unless there's a return to old ways, as exciting as it is unlikely a hypothesis, with spectators standing just a few metres from the track. In that case, those heading to the track to support local hero Leandro Mercado & friends will be in for a very good time.
Share