Much ado about nothing. The Safety Commission ran on until 7 in the evening. The first rider to leave was Maverick Vinales, followed by Dani Pedrosa. The actual victim of a collision in Argentina.
At that point a collection of journalists and photographers came together, awaiting news. It was up to Alex Rins, who left next, to speak first, but all he could say is that Race Direction will be stricter from now on.
He didn't explain what this means. When Valentino Rossi exited, he skifuly avoided the microphones and cameras with the help of local bodyguards and headed back to the paddock on his scooter.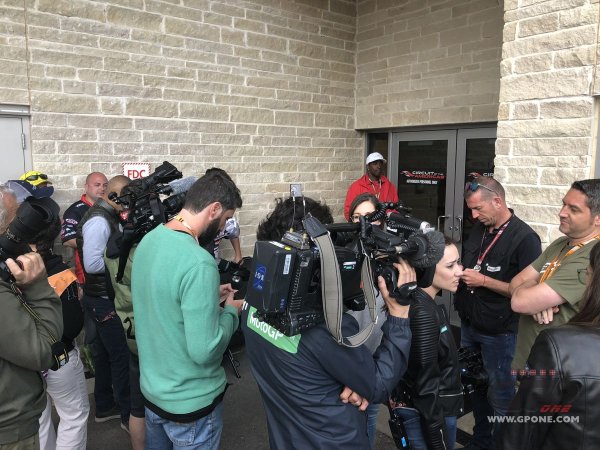 Danilo Petrucci was more forthcoming, essentially repeating what Rins had said.
"We spoke about many things, but when someone raised the Argentina matter, they were told we had to talk about the future, not the past. This was followed by talk of stricter decision by Race Direction".
But who was there in the SC with the rider? The FIM?
"No. There was Carmelo Ezpeleta and Carlos Ezpeleta (his son). Mike Webb? No, he's in Race Direction and can't come".
Something did come out, but for now it's just rumour: it seems that the sanction for anyone who, during a race, touches a rival, causing said rival to crash, will be immediately punished with the black flag. So excluded from the race. A very severe penalty.
The problem though, as Rio Honda events have shown us, is not the penalty but those applying it. The judge or judges. These haven't changed. There will be no purge. A serious mistake, considering that the current 'panel' has proved to be incapable of taking the right decisions under pressure.
As long as Race Direction - and we also refer to the FIM stewards  remains the same, we can never be sure that they will punish those who are really guilty.
And what about 'race accidents', those incidents that will continue to occur during motorsport races?
There is only one question: who will guard the guards?