From Georgia to Texas, back on the track. The trip from Road Atlanta is not a short one, but the MotoAmerica riders are used to it: the American motorcycle racing championship flies from one end of the country to the other, knowing neither rest nor borders.
Everything is ready for the second round which – in this case – will coincide with the third round of the World Grand Prix Motorcycle Racing Championship: basically, Elias, Beaubier & company will be sharing the paddock with Valentino Rossi, Marc Marquez and all the other MotoGP ace riders, not to mention – obviously – the Moto2 and Moto3 riders.
Toni Elias, after the peremptory double win in the opening round, will meet up with old rivals and friends: the Spaniard – former Moto2 champion – has won on the Texan track no less than 4 times in previous MotoAmerica seasons, making it clear that he likes the track and he likes winning in front of his European counterparts even more. Maybe the Spaniard will wax a bit nostalgic meeting his adversaries from days gone by, but now he is the number 1 rider in the States and there's no turning back.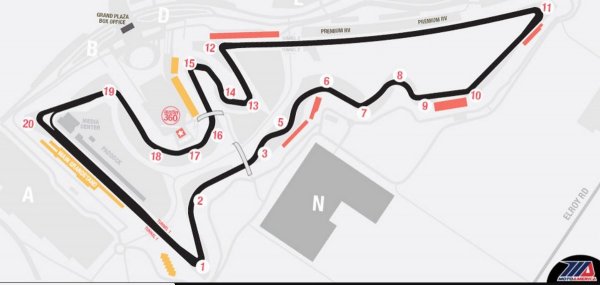 Will his adversaries be able to stop him? South African rider Mathew Scholtz did well at Road Atlanta, but he was unable to stop Toni's Suzuki, which won in the dry and in the rain. Scholtz's Yamaha R1 is constantly drifting, with the same style Marquez uses on his Honda RCV, who has always won in Austin. Who knows? Maybe on the rolling Texan hills of COTA Mathew could win his first Superbike race.
Cameron Beaubier and Garrett Gerloff will try to beat Elias with their factory Yamaha machines. The two R1 riders both finished on the Road Atlanta podium and this time they'll be aiming for the top step.
Roger Lee Hayden was unlucky in Georgia and he will certainly be seeking redemption, as will Cameron Petersen on team Honda who, after a crash in the first race, was forced to skip the second one.
In short, in Austin we'll be treated to a great show and, among other stats, Suzuki could approach win number 200 in the USA: with the double win Elias took at Road Atlanta, the brand from Hamamatsu is now at 196, so if Toni were to repeat his performance from the opening round, they could feasibly reach the benchmark in Virginia during the third round.
Share