As it moves forward with its "ecological and silent" project, Saroléa has chosen a Dunlop tyre supply for its new SP7, an electric racing bike that takes on its combustion-engine rivals, which we all already know.
Prior to the Le Mans 24 Hours (taking place this weekend), the SP7 will take to the track for an exhibition lap, admired (but not heard) by the large crowds and series staff.
Already competitive in test races like the Isle of Man Tourist Trophy (in which it first participated in 2014), Saroléa achieved an average lap speed of 173.9 km/h in the famous road race, following the ongoing improvements made to it year after year.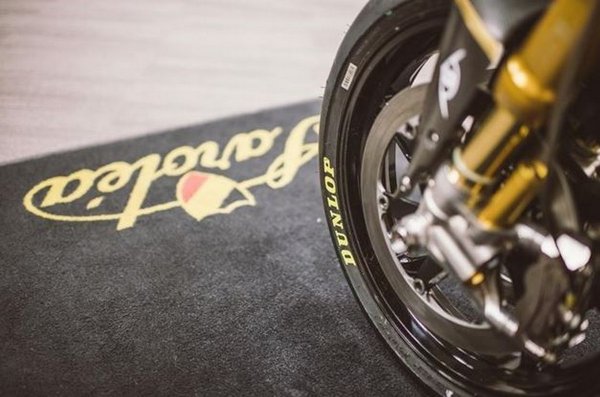 Saroléa's next goal is to participate in the famous 24 Hours at the French track, where it would prove it can compete with the most powerful and noisy four-strokes. Selecting Dunlop as its official supplier - one that won many endurance races, as well as the Zero TT for electric bikes at the last four editions - this fast and beautiful electric bike will take a step up in terms of tyre quality.
It was essential to find suitable tyres for the SP7 managed by team Saroléa: "seeing as our bike has enormous torque to discharge to the ground - explains the team's technical director Torsten Robbens  - we needed a tyre capable of doing that; Dunlop has the record for the number of endurance race wins, so our choice is a logical one".
Dunlop's Wim Van Achter is also happy: "we're pleased that Saroléa has chosen us, we've followed their progress and are sure we can serious take on our rivals' fuel-powered bikes".
Among other things, the Dunlop company is also celebrating its 130th anniversary this year.
Share